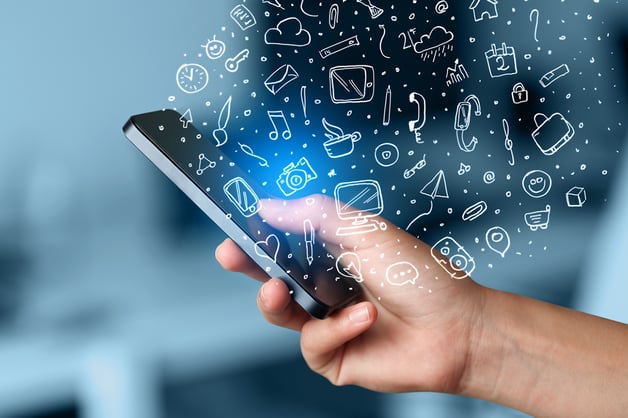 Get The Referral was conceived and launched in 2014. We first started in the Solar Energy Industry where they were still using antiquated lead-generation methods. They were still "cold calling" and spending enormous amounts of money on outmoded forms of advertising such as call centers, direct mail, radio and television. Given the enormous cost of these forms of advertising and the shrinking profit-margin of the solar industry, merely breaking even was a lucky proposition.
Word-of-mouth, however, is a tremendously valuable means of advertising. It is highly reliable and the costs are negligible compared to older methods. The problem is this: How do you get friends, family, colleagues and others to actively engage in the process of telling your story and referring your business?
The answer is relatively simple: You reward them with a referral payment or discount! Combine that simple process with a downloadable app that people can carry around with them everywhere and you have a cost-effective automated method that easily drives high quality word-of-mouth referrals to your business. And that is how "GetTheReferral.com" was born.
GetTheReferral.com created Advocator, a customer engaging mobile app that provides a platform for any business to create an emotional connection with its customers. Highly engaged customers buy more, promote more, and demonstrate more loyalty. GetTheReferral.com empowers a company's influencer base with the easy-to-use Advocator app and engages with those individuals through Chat/Text Messaging, Push Notifications, Social Share and Real Time interactions to improve communication, customer experience and marketability to those engaged influencers. Users can easily send, track and receive rewards for referrals right at their fingertips whenever and wherever the opportunity arises to share their awesome experience with their friends and family. Find out more today.