About the Company
GetTheReferral was conceived based on a real business need. In 2013, as the owner of a solar company, our CEO, Jamey Vumback, noticed the company was still using antiquated lead-generating methods. They were still "cold calling" and spending enormous amounts of money on outmoded forms of advertising such as call centers, direct mail, radio, and television. Given the excessive cost of these forms of advertising and the shrinking profit margin of the solar industry, merely breaking even was a lucky proposition.
He knew word-of-mouth was a tremendously valuable means of advertising, but the problem was: How do you get friends, family, colleagues, and others to actively engage in the process of telling your story and referring your business? The answer would be: an easy platform to refer and reward customers.
His passion for business and technology made him come up with the idea of a downloadable app that people can carry around with them everywhere. You have a cost-effective automated method that easily drives high-quality word-of-mouth referrals to any business. And one year later, in 2014, "GetTheReferral.com" was born.
Since then, GTR has built a presence with customers in 35 states and also in Puerto Rico, Canada, and Australia.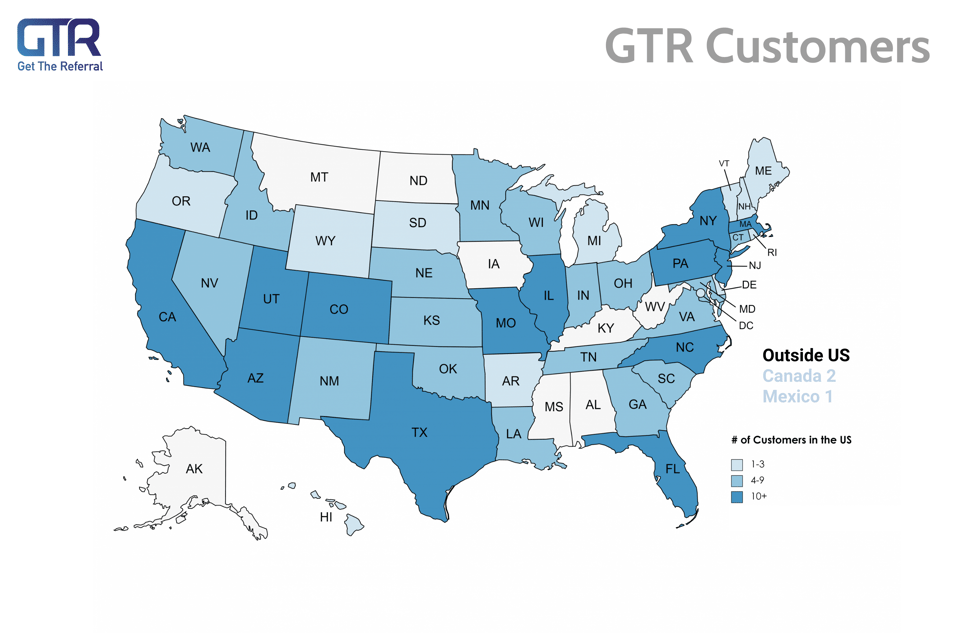 Meet the Leadership Team