JANUARY 2023 EVENTS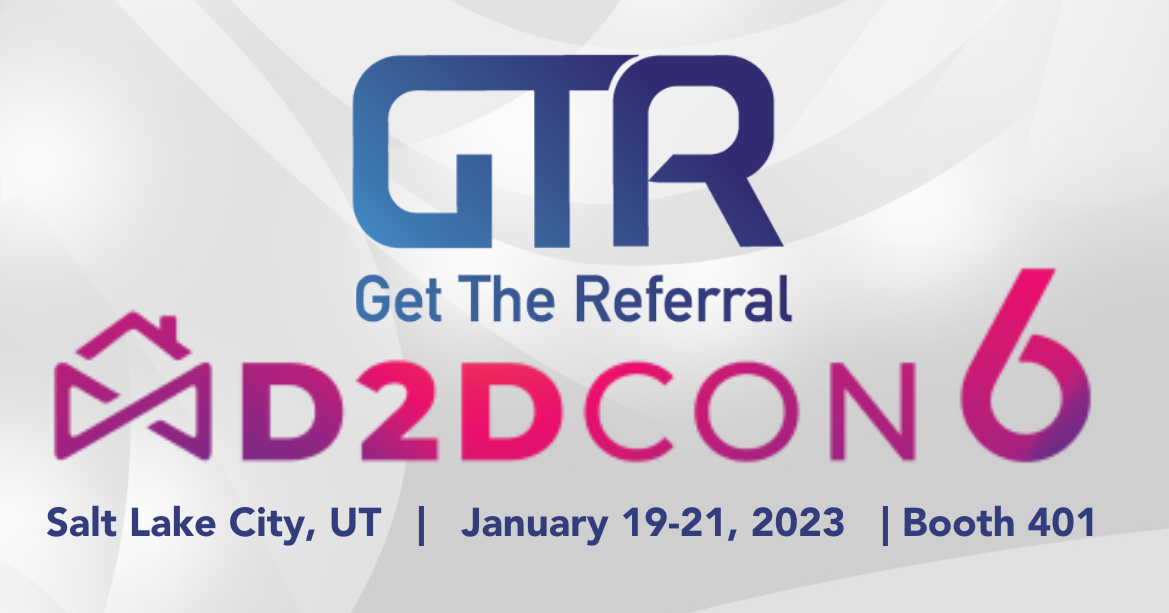 Join us Jan 19-21 2023, in Salt Lake City, Utah for D2DCON YEAR 6! Every year they bring the best speakers, the best workshops, and the best people together to truly unite the Door to Door industry. Leadership, Recruiting, and Sales training to help you and your team scale FAST! Register using the link below and our 10% DISCOUNT CODE: GTR10
Dates: Jan 19 - 21 | Location: Salt Lake City, UT | Booth: 401 | Register here
---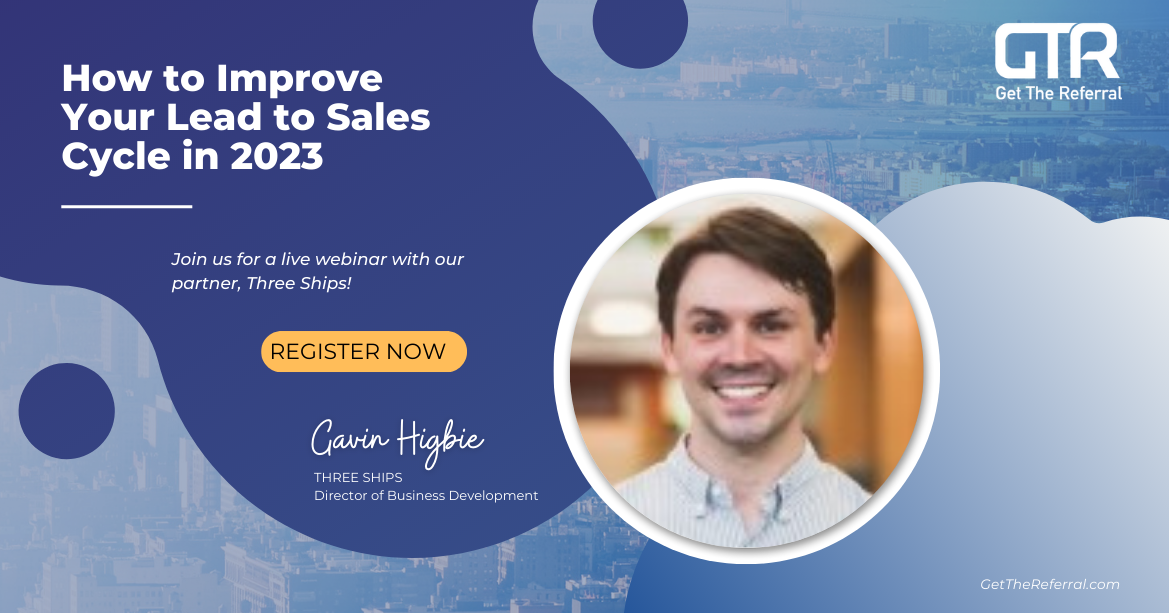 Join us for our next live webinar with our new partner - Three Ships. We'll be joined by Gavin Higbie (Director of Business Development) for a session that will uncover what you need to know to Improve Your Lead to Sales Cycle in 2023. Register to join this free event below.
Date: Thursday, Jan. 26th at 10 am PT | Location: Online | Registration here
---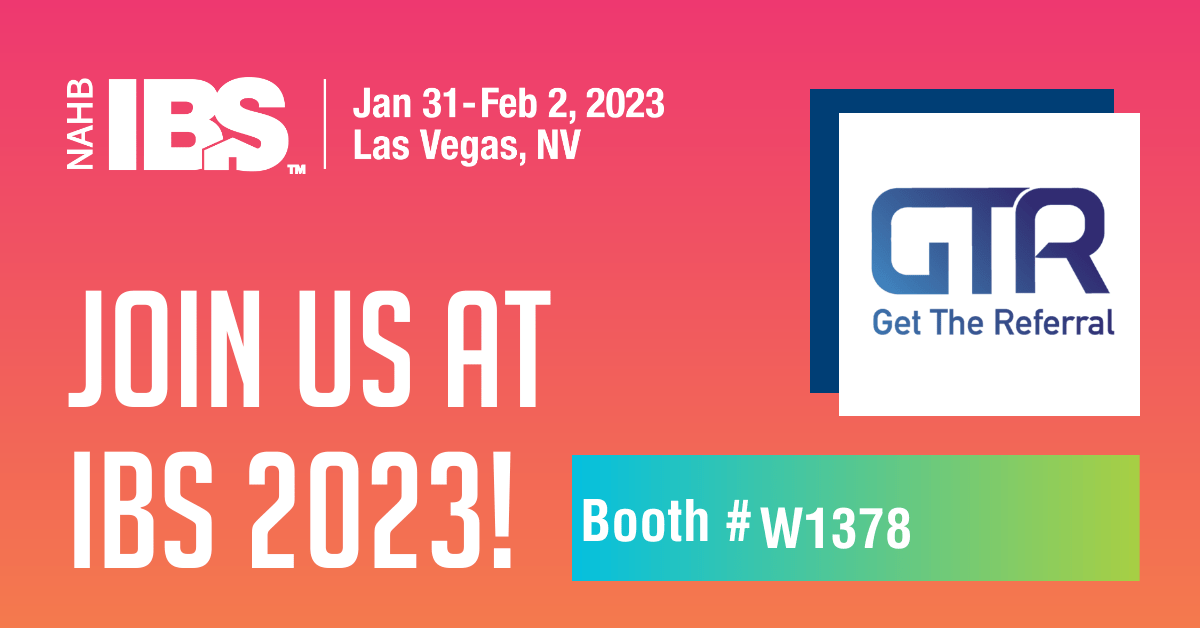 Residential construction professionals look forward to the NAHB International Builders' Show® (IBS) each year. This premier event hosts networking, learning, and discovery opportunities through:
* Product Launches
* Education Sessions
* Home Builder Trends
Join us for this event by clicking the registration link below.
Dates: Jan 31 - Feb 2 | Location: Las Vegas, NV | Booth: W1378 | Register here
---
Interested in learning more about GTR? Book a demo below: