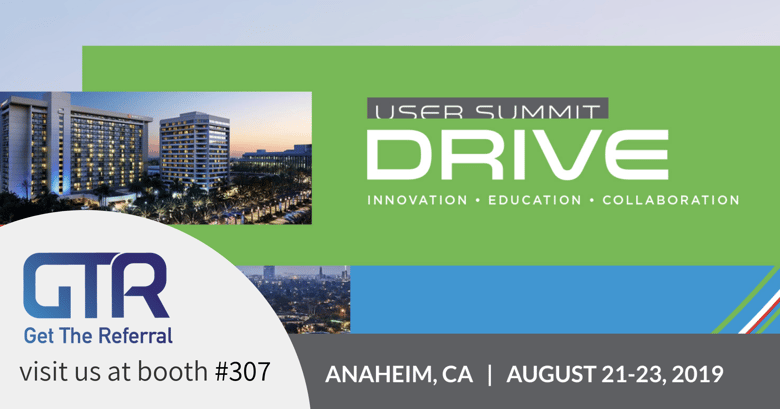 GetTheReferral (GTR) will participate for the first time at the DealerSocker User Summit 2019, in Anaheim, on August 21st to 23rd.
Over the course of three days, participants will learn industry best practices from well-known experts and the geniuses behind DealerSocket's innovative suite of solutions.
DealerSocket will also share plans for continuing its award-winning customer service model and highlight the company's commitment to customer success, with a focus on deepening relationships with customers. Read More.
The GTR-DealerSocket partnership brings together the most powerful and robust referral platform and automotive's most advanced integrated suite of products.
Come visit us at booth #307.