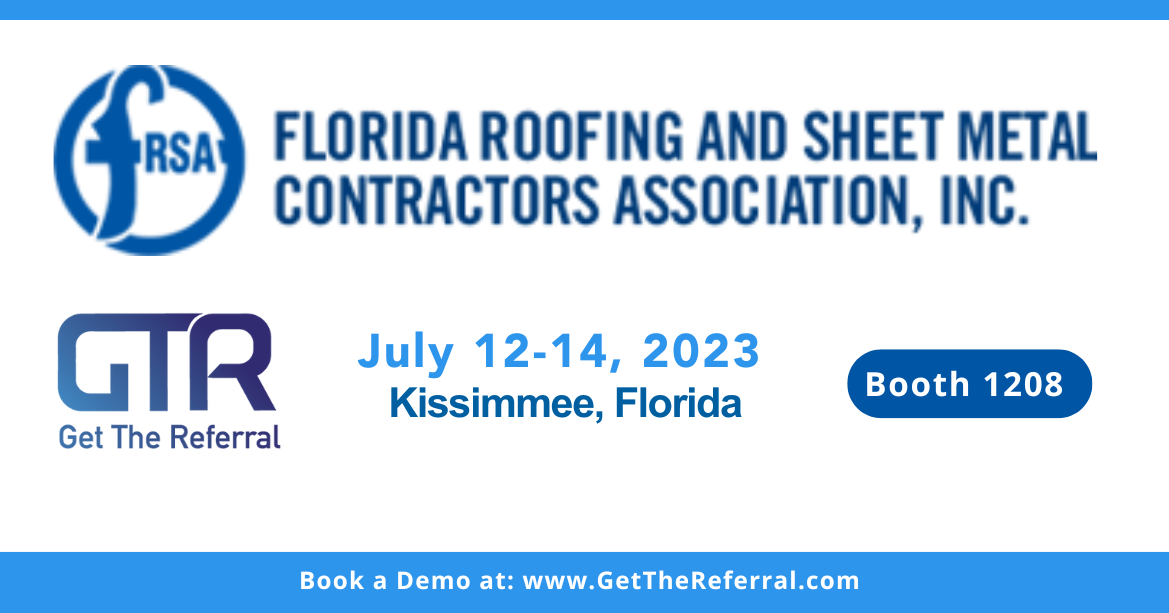 Join us at the highly anticipated Florida Roofing & Sheet Metal trade show, taking place in the picturesque city of Kissimmee, Florida, from July 12th to 14th, 2023. If you're in the area, come visit us at booth 1208, where our passionate team will be waiting to connect with you personally. With over 240 exhibiting companies in attendance, this trade show is a goldmine of innovative products and services that will propel your business to new heights. Don't miss out on the chance to network with industry leaders, gain valuable insights, and discover the latest trends. Mark your calendars and make sure to stop by booth 1208 to join us on this incredible journey of growth and success!
Date: July 12-14, 2023 | Location: Kissimmee, Florida | Register Here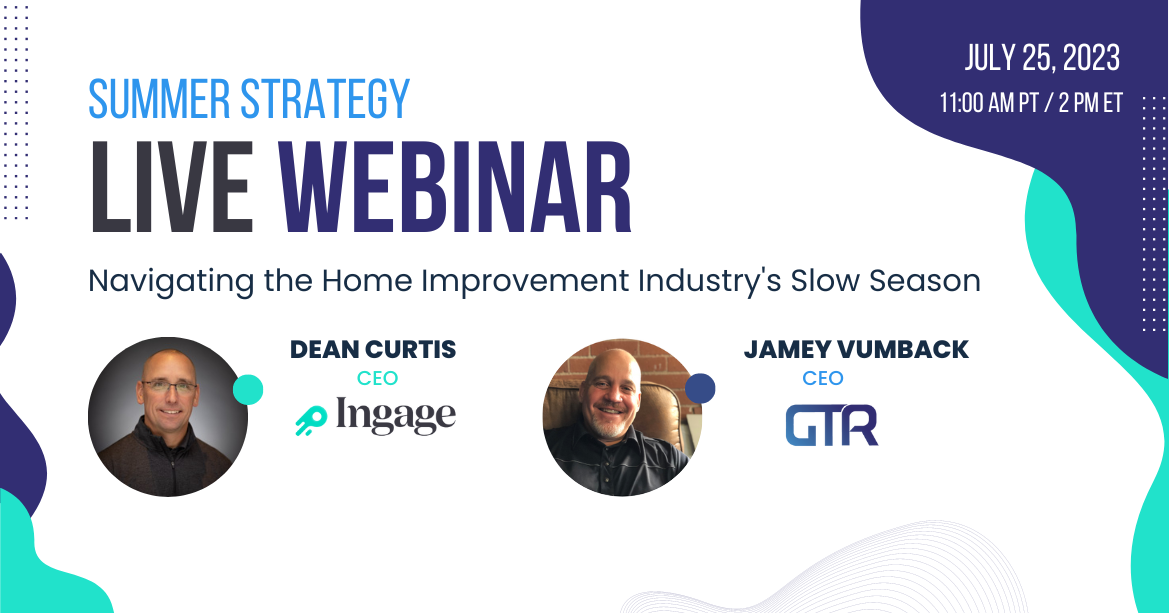 Join us for an exclusive live webinar, "Summer Strategy: Navigating the Home Improvement Industry's Slow Season," hosted by Ingage, featuring a guest speaker appearance by our CEO, Jamey Vumback, alongside Ingage's CEO, Dean Curtis. This webinar, scheduled for Tuesday, July 25, 2023, at 11:00 am PT (2:00 pm ET), is specifically designed for home improvement companies such as roofing, solar, and more. Explore various strategic aspects, including the development and execution of effective referral programs, perfecting appointment confirmation practices, ensuring impactful meeting follow-ups, continuous staff training, and more. Don't miss this opportunity to learn from industry leaders. Reserve your spot now by registering below. Limited spaces are available.
Date: Tuesday, July 25, 2023 | Time: 11 am PT/ 2pm ET | Location: online | Register Here