FEBRUARY 2023 EVENTS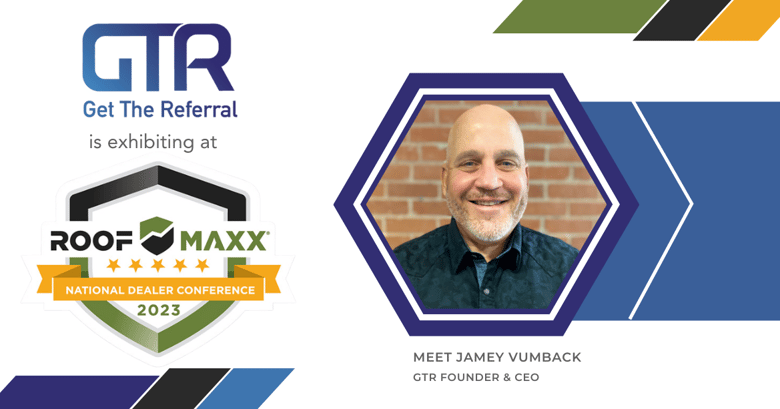 Meet Jamey Vumback - GTR Founder & CEO - at the RoofMaxx Dealer Conference. Come learn from corporate professionals, fellow dealers, and service providers about how to increase your business, work more safely and efficiently and connect with more customers. Connect with neighboring dealers and dealers across the country to encourage each other and find new ways to collaborate. Many in attendance have been Roof Maxx for many years and love sharing how to overcome challenges and achieve success. Register below.
Dates: Feb. 9-10 | Location: Orlando, FL | Register here
---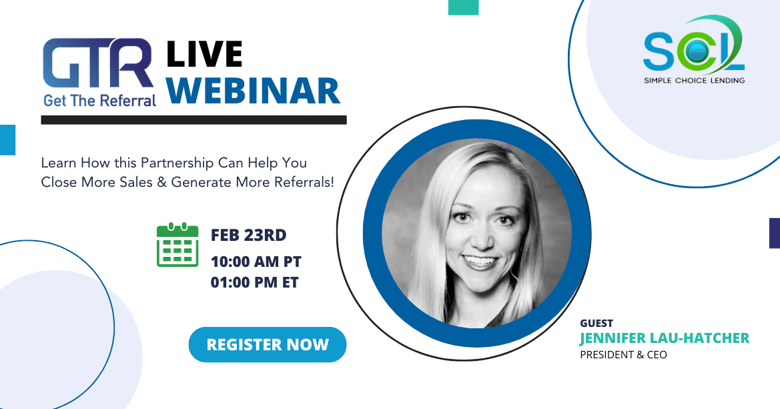 Join us for our next live webinar with our new partner - Simple Choice Lending. We'll be joined by Jennifer Lau-Hatcher (President & CEO) for a session that will outline how this partnership can help you close more sales and generate more referrals. Register below.
Date: Thursday, Feb. 23rd at 10 am PT | Location: Online | Registration here
---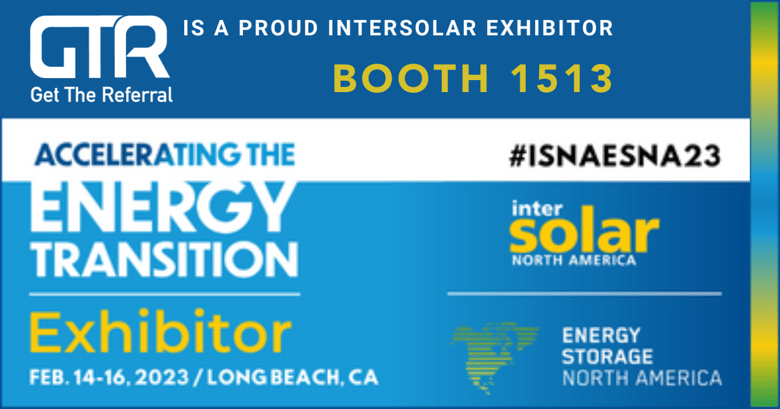 Intersolar North America and Energy Storage North America is the premier US-based conference and trade show focused on solar, energy storage, and EV charging infrastructure. Dedicated to accelerating the energy transition, the combined event delivers actionable education, invaluable networking, and an immersive exhibit hall experience—which includes the popular Solar Games installer competition.
Dates: Feb. 14-16 | Location: Long Beach, CA | Booth: 1513 | Register here
---
Interested in learning more about GTR? Book a demo below: