MAY 2023 EVENTS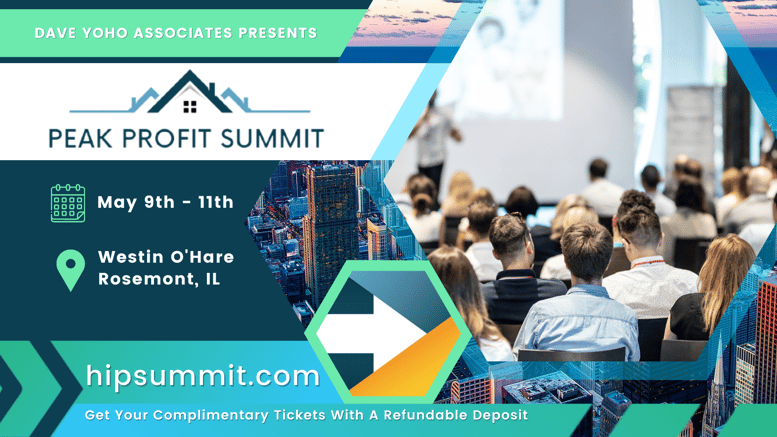 This Summit will give you a blueprint to earn the net profit you are entitled to, despite the challenging economy. You will hear from a variety of business owners, executives, and industry authorities on how to overcome challenges in your business and ultimately become more profitable. Several speakers will present powerful case studies that demonstrate a clear path to success.
Would you like to join us? Dave Yoho Associates is our strategic partner, and as a valued GTR customer, you can receive up to TWO tickets to the Summit (valued at $895) at no cost. Your only investment is the three days in Chicago which will provide specific direction on improving your business. Each seat at the Summit is highly valued and because of this, we need to make sure you can commit to attending the program. As such, a small deposit of ONLY $250 PER TICKET is required for confirmation. The deposit is refunded the week after the Summit provided you attend the event!
Date: May 9-11, 2023 | Location: Rosemont, IL | Register here
---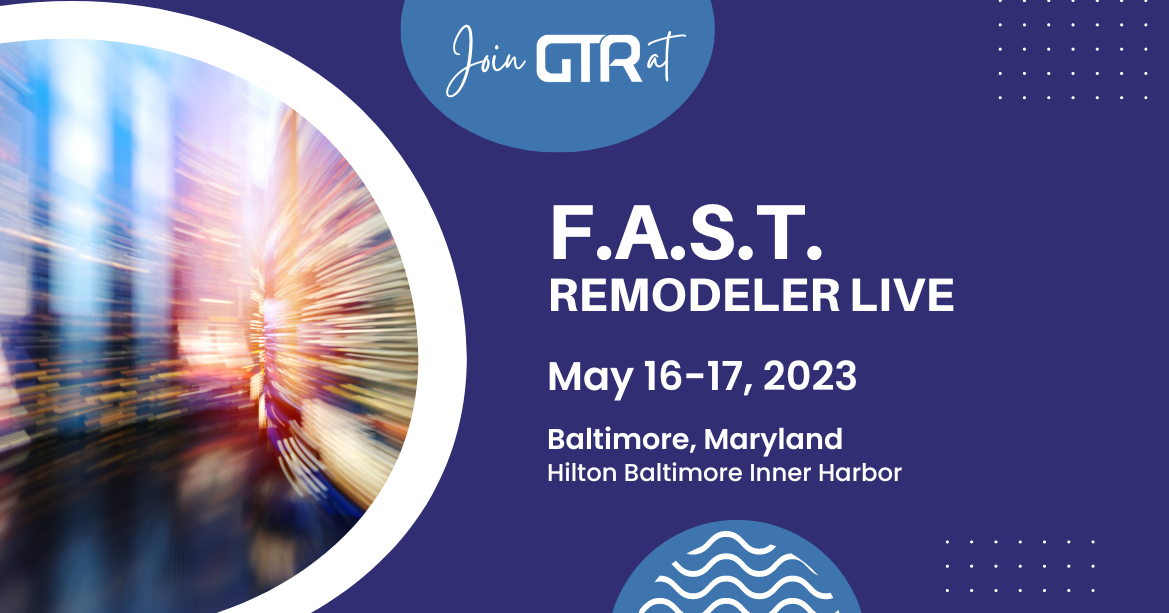 As an exhibitor at the upcoming Fast Remodeler tradeshow, we're excited to showcase how our platform is being used as a closing tool while transforming into a referral machine. With a packed schedule of informative seminars, demonstrations, and interactive exhibits, we're confident that this event will be a valuable experience for everyone involved. We can't wait to see you there and show you what we have to offer! Don't forget to stop by our booth and say hello. Register for this event below.
Date: May 16-17, 2023 | Location: Baltimore, MD | Register Here
---
Join us on Thursday, May 25th at 10 AM PT (1 PM ET) for an insightful discussion on the five touchpoints that will help you build trust and create a lasting experience for your customers. In this webinar, you will learn about the importance of expectation setting, why asking questions is crucial, personalization, and more. Don't miss this opportunity to learn from the best and unlock the secrets to creating powerful sales presentations. Register now to secure your spot and take your sales game to the next level. We look forward to seeing you there!
Date: Thursday, May 25, 2023 | Location: LIVE Online | Register Here
---
Interested in learning more about GTR? Book a demo below: