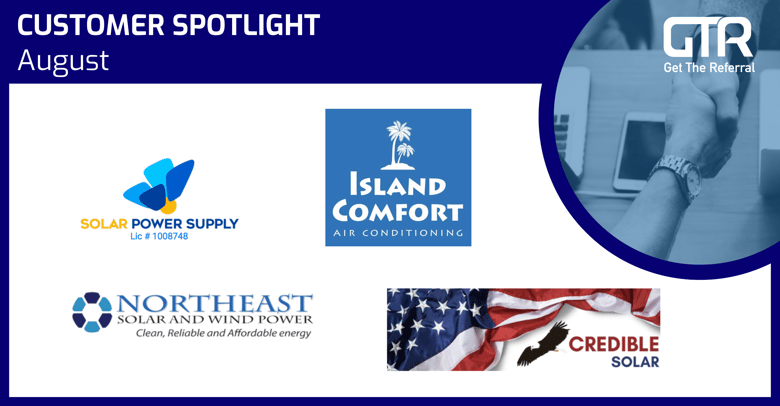 We always celebrate a new customer at GTR, and we like to welcome our new customers in a special way: we share the good news! That's why we created our "Customer Spotlight"!
Here are some of the newest members of the GTR family:
Island Comfort Air Conditioning
Northeast Solar and Wind Power
PS. GTR only promotes the customers who agreed to disclose their company's name.