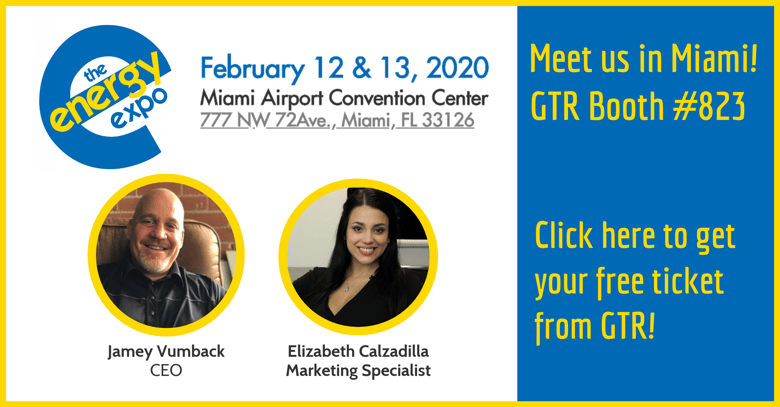 GetTheReferral will participate at The Energy Expo, in Miami, on February 12th and 13th.
The Energy Expo is one of the biggest events to present Equipments, Technologies, Products and Know-how for the solar,
energy
storage, energy efficiency, smart building & clean transportation industries.
It is an effective commercial hub between North American & Worldwide Manufacturers & Distributors with Buyers, Professionals, Dealers, Operators, Contractors and Potential Reps. from Latin America
, The Caribbean
and
United States: 40+ countries under one roof!
Read More.
Meet our CEO, Jamey Vumback, and our Marketing Specialist, Elizabeth Calzadilla, to learn more about the referral business and how our referral app helps companies to increase their business coming from referrals and, ultimately, their bottom line.

Click here to get your free floor ticket to the event!
Come visit us at booth #823