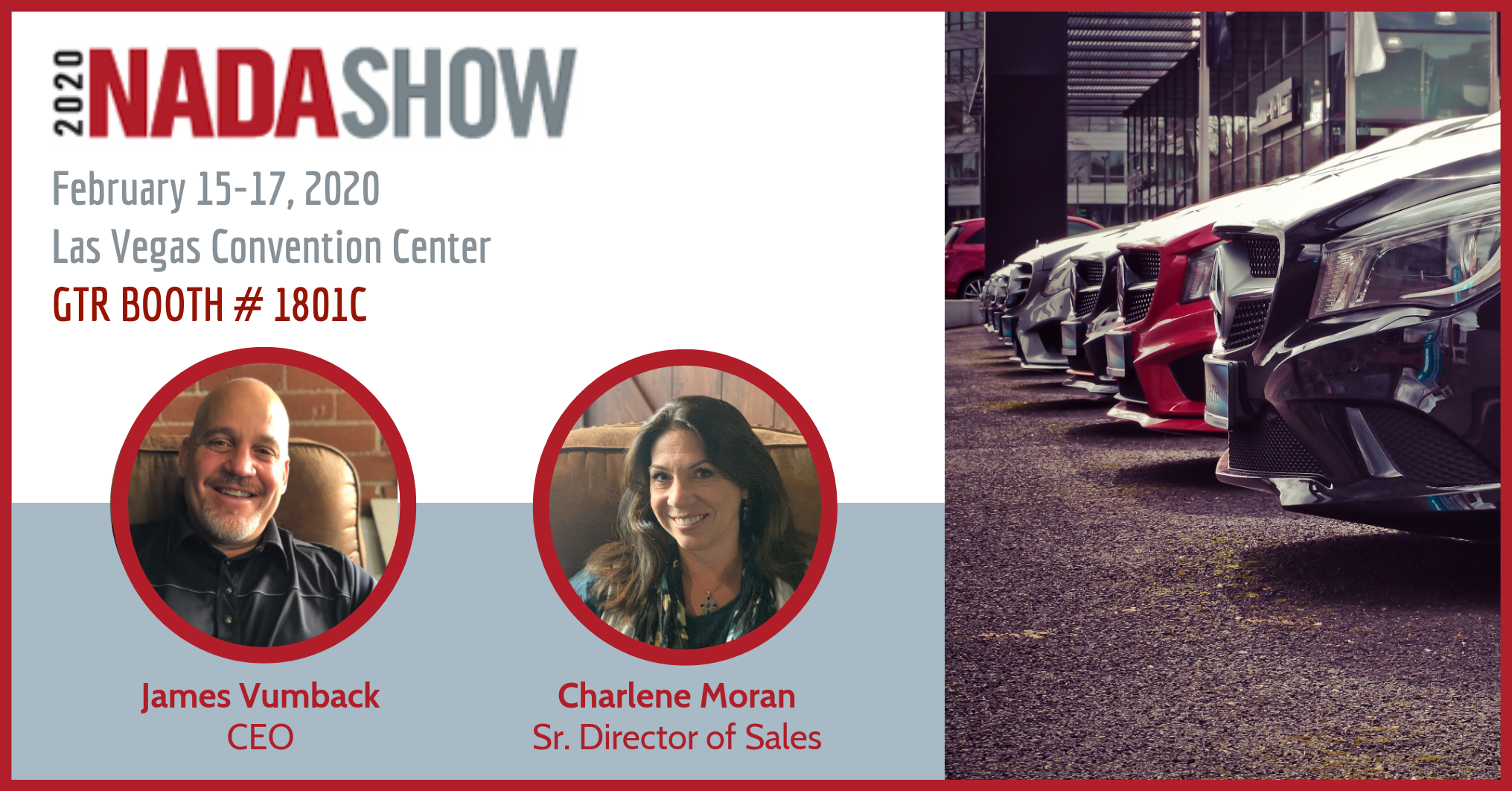 GetTheReferral will be at NADA SHOW, in Las Vegas, on February 15th and 17th.
The NADA Show Expo is the auto industry's premier marketplace of products, services and technologies specifically targeted to franchised new car dealerships. More than 700,000 square feet of exhibits highlight more than 500 manufacturers and suppliers of the hottest products and coolest technologies. Read More.
Our CEO, Jamey Vumback, and our Director of Sales, Charlene Moran, will be at GTR's booth to show you how our referral platform helps car dealerships to increase their business coming from referrals and, ultimately, their bottom line.