The Solar Foundation's National Solar Jobs Census 2018 is the ninth annual report on the size and scope of the American solar workforce. Based on a rigorous survey of solar employers, it is the most comprehensive analysis of solar labor market trends in the United States. Read the Full Report.
As of 2018, the National Solar Jobs Census found:
The United States has 242,343 solar workers, defined as those who spend 50% or more of their time on solar-related work.
Solar employment declined by nearly 8,000 jobs, or 3.2%, since 2017. Overall, the solar workforce has grown 159% since the first Census was released in 2010, adding nearly 150,000 jobs.
Solar jobs increased in 29 states in 2018, including many states with emerging solar markets. States with the highest employment gains include Florida, Illinois, Texas, and New York State.
Take a look at the main numbers for each region:
West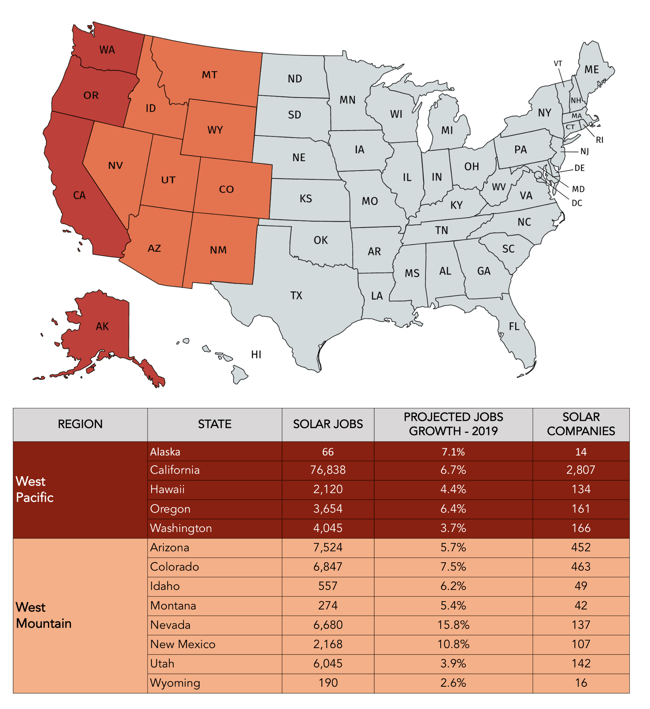 South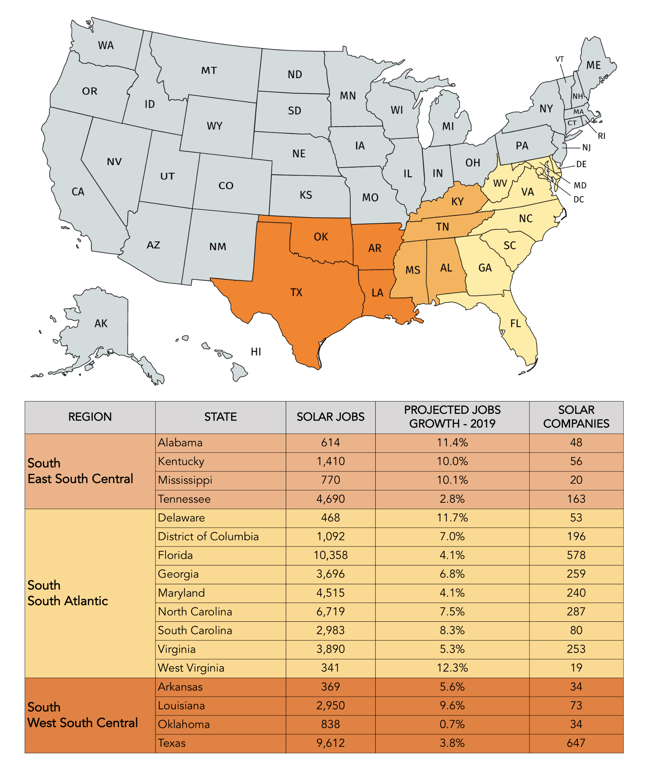 Midwest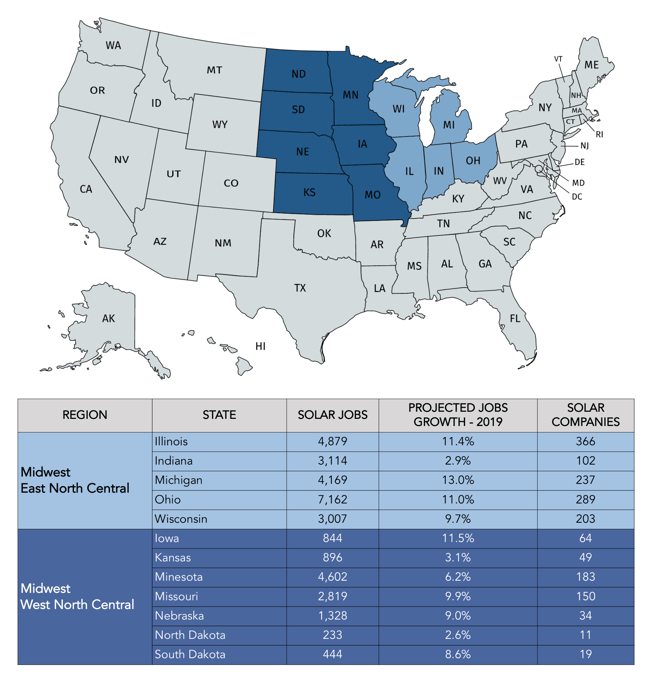 Northeast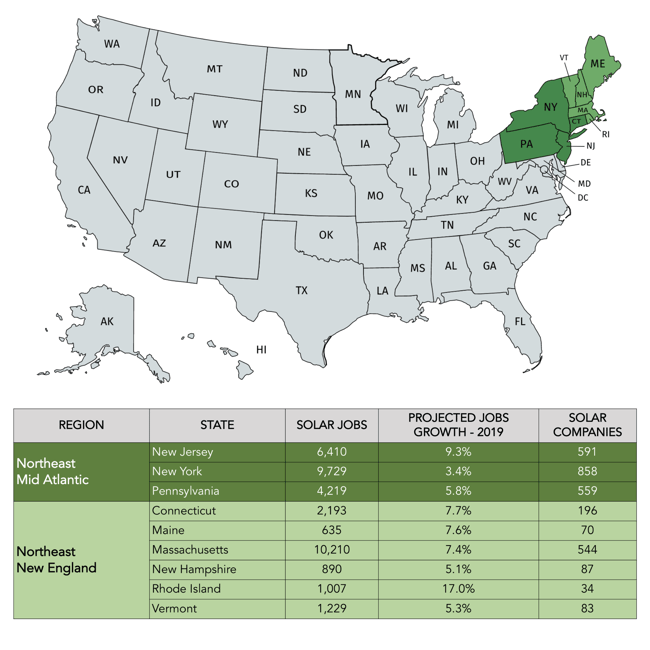 GetTheReferral is the #1 Referral Platform for Solar Companies. Get your customers referring you anytime, anywhere with your custom branded app. Learn more about how to implement a referral platform for your solar company.