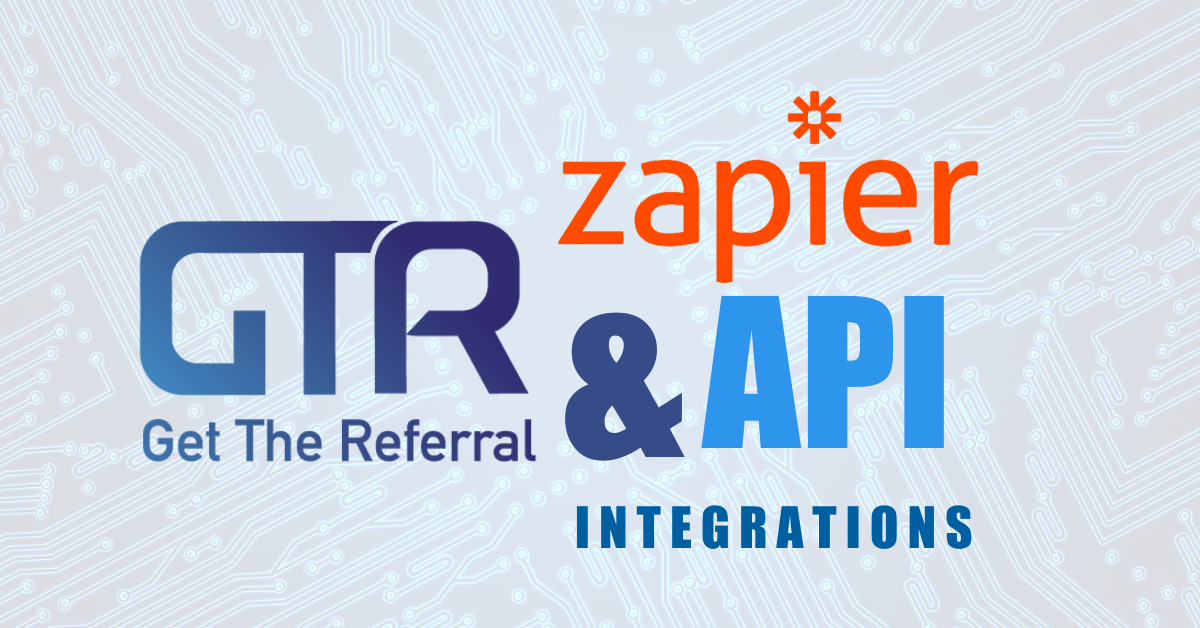 At Get The Referral (GTR), we are committed to continuously enhancing your experience and empowering your businesses with cutting-edge technology. We are excited to announce not one, but TWO game-changing features that will elevate your referral program to new heights: the GTR API Integration and the Zapier Integration.
API Integration: Empowering Your CRM
GTR's API integration offers you the power to connect your existing CRM yourself. This means smoother communication, streamlined data flow, and an unparalleled level of automation for your referral program. Say goodbye to manual data entry and hello to real-time updates, making it easier than ever to track your projects and reward your advocates. The API integration allows you to take full control of your referral program, tailor it to your specific needs, and make data-driven decisions for your business growth.
Zapier Integration: The Power of Automation
We have created several Zapier apps to help keep the Get The Referral platform synced with an external system, such as a CRM. These apps are free to use but may require a paid Zapier account for certain functionality.
In Zapier, action is what you would like to happen once a Zap has begun. Actions can perform various functions such as pulling data from a service, sending data to a service, sending an email, formatting data, and much more.

Get The Referral has a few Zapier actions that will help you keep your lead status and project stages in sync between your external service, and Get The Referral. The trigger for the actions is usually going to be an event in your CRM such as a status change on an object while the action will be the process that forwards that data to Get The Referral
The Benefits of Integration: A Glimpse into the Future
Our API and Zapier integrations extend beyond mere convenience. They lay the groundwork for a more automated yet personalized customer experience and advocate experience as well. By integrating your CRM and automating processes, you can:

Deliver Superior Customer Service: Automated Project Status updates enable you to stay on top of your customers' needs, enhancing communication and support throughout the home improvement journey.

Boost Referral Program Performance: The GTR app becomes an integral part of your clients' lives, making it easier for them to share their experiences and refer friends and family effortlessly.

Enhance Efficiency: Automation through Zapier eliminates manual tasks, freeing up time and resources that can be redirected toward growth and expansion.
How to Get Started

Getting started with the API and Zapier integrations is a breeze. Our team of experts is ready to assist you every step of the way. Whether you need help with implementation, troubleshooting, or customizing workflows, we've got you covered.

Please visit the links below to learn more about the API and Zapier integrations. You can also contact your dedicated Customer Success Manager to explore how these game-changing features can take your referral program to new heights.
In Conclusion
We are thrilled to introduce these two powerful integrations to our esteemed customers and prospects. With the API and Zapier integrations, Get The Referral aims to provide you with the tools to create a home improvement experience that is truly unparalleled.