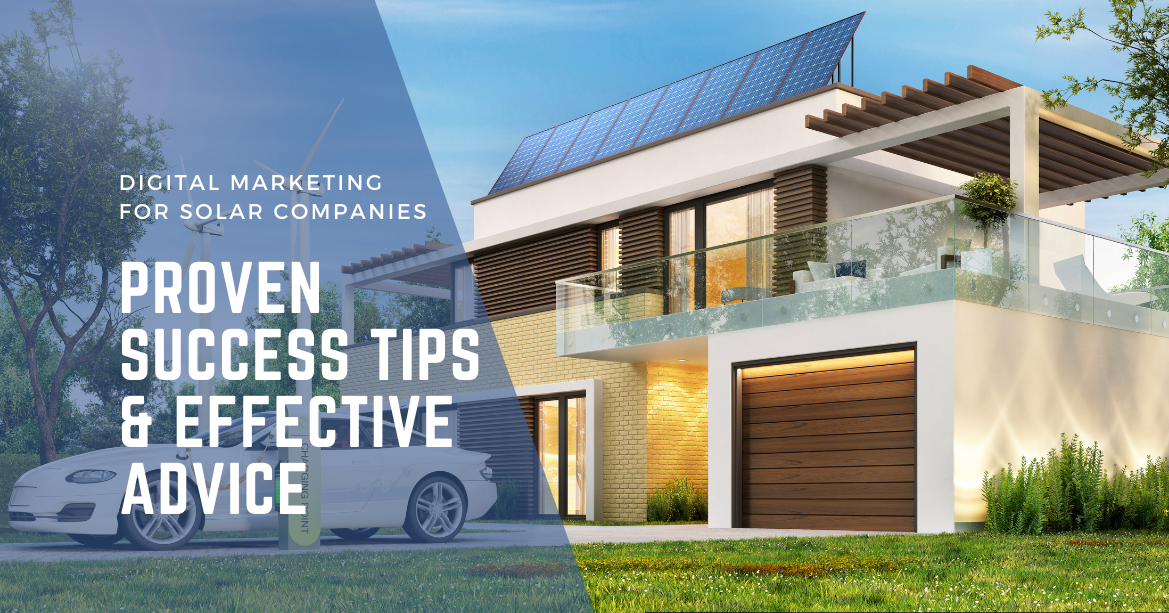 According to SEIA.org, the solar industry is booming in the United States, despite the ongoing pandemic. Initial price decreases due to growth over the past decade have since been replaced by prices increases due to supply chain constraints over the past 9 to 12 months. So how does a solar company succeed in 2022? One of the biggest answers is digital marketing. In this article, I'm going to explain how digital marketing can help, through a lens provided by an article published last year in Solar Builder.
The insightful Solar Builder article was written by Rich Feola, a contributing author from SolarExclusive.com. In it, he breaks down three points to generate solar leads that result in quality clients in 2021. And he makes some solid points! Today, we'll revisit these three points and see if they're still valid for 2022 and see how digital marketing fits into it all. Are you ready? Let's get into it!
Point #1 - Really Educate Homeowners on the Benefits of Going Solar.
This first point about educating buyers is still an important thing for solar companies to know and do for their potential customers in 2022. An educated buyer usually results in a shorter sales cycle and a faster close, which is always desirable. The article explains two very important educational opportunities for homeowners that are still key today.
1 - Educating homeowners on the cost savings that switching to solar energy provides.
2 - Educating homeowners on the science behind solar energy and the impact that it can have on the environment and on combating the climate crisis.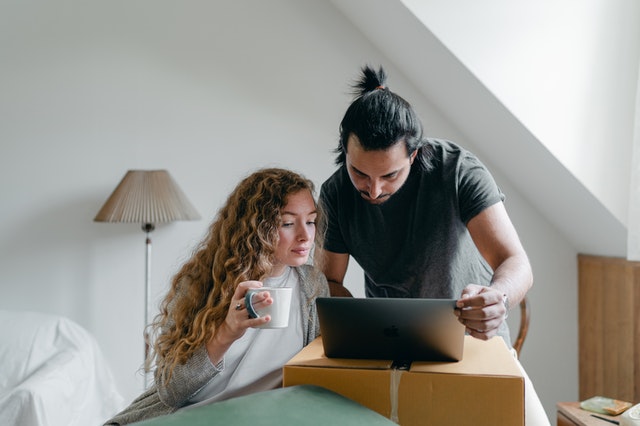 When you consider the different ways that you can educate your buyers, consider taking the article's advice and look at the power of video and social media. These forms of digital marketing pack a powerful punch! Video is eye-catching and consistently engaging, and social media platforms love it, which is a huge win for your business' exposure and potential success.
Point #2 - Don't Fear the Word Free.
On this second point, Mr. Feola reminds us that the word "free" is nothing to be afraid of. In fact, he writes, that his marketing company noticed that "20-25% of prospects are confused by terms like '$0 money down' or 'No cost upfront.' In many cases, homeowners still interpret this as '$0 total,' or 'no cost ever,' even though that's clearly a misinterpretation." This is important to keep in mind. Delivering a clear message on what you're offering is critical to avoiding painful misunderstandings and potentially confused customers.
Offering a 'free inspection' or a 'free quote' are great ways to attract people who are looking to switch to solar but simply haven't gotten the right information or found the right company. People still like free in 2022, and if you're good at what you do and you offer a quality service, then you've got a great chance at winning a customer's business long-term. It's not always easy to get your business in front of the people you're looking for, but offering a freebie remains a timeless strategy for success.
Another powerful digital marketing method that should be considered is your company's own branded mobile app. In this case, your company pays to get a branded mobile app created, then your customers and prospects download it for free. With a branded mobile app, you get prime real estate on your prospective buyer's mobile phone, which is key. According to BankMyCell.com, "in 2022, the number of smartphone users in the world today is 6.648 Billion, which translates to 83.72% of the world's population owning a smartphone." Your target market is going to be on mobile in 2022 and beyond. Take a look at this quick video to see the power of a branded mobile app by GTR:
Point #3 - Don't Be Afraid to Spend Money.
Think of your marketing and advertising dollars as an investment in your business. With a creative digital marketing strategy that reaches customers who are ready and capable of buying, it will money well spent. A strong digital marketing strategy with a well-thought-out budget can create impressive long-term results.
Maximize Your Digital Marketing Efforts with a Branded Mobile App
The points Mr. Feola made about what was important for solar companies to know about marketing are points that are still very relevant in 2022. The power of digital marketing remains strong and shows no sign of stopping. How will you leverage its power this year?
Educating your homeowners on the power of solar energy, the potential cost savings, and the impact that their choice will have on the planet can be done in so many different ways. Video and social media marketing are fantastic choices, and when you combine them with the power of your own branded app, the impact and results can grow exponentially.
A branded app from GTR also includes your own website, fully accessible from within the app. Your customer can take advantage of learning from all of your website content with ease. There is a documents tool, which allows you to upload any information you want to make easily accessible to your customers, including videos, ebooks, white papers, contracts, warranties etc. And when it comes to tapping into the power of social media, our social sharing tool makes a customer's ability to share their experience with your company online easier than ever before.
The apps we create for our customers at GTR also have a project status tool with automatic updates, push notifications, and in-app messaging. This makes your company's mobile app an easy way to stay on top of their project status and in touch with your company, all while you stay top of mind with them and continue to delight your customer with an enhanced customer experience.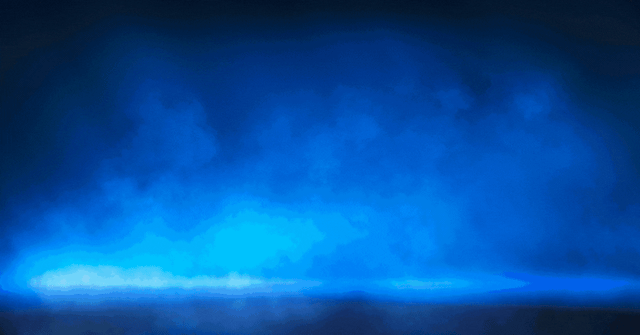 It's clear that what was good for solar companies when it comes to marketing in 2021 is even greater in 2022. Digital marketing can be a powerful strategy to create a solid pipeline of quality leads and the beginning of a quality customer experience for your company. If you're interested in learning more about getting your own branded mobile app by GTR, schedule a demo below. We'd l love to show you how we can take your digital marketing efforts to the next level this year!
Additional Resources:
The Complete Guide to digital marketing for solar dealers by Xen Solar
Five ways digital solar marketing can grow your business by Solar Power World
5 Proven Strategies for Solar Marketing by WebFX
The Role of Mobile Apps in Digital Marketing by Marketing Media
Credit: What solar companies need to know about marketing in 2021by Solar Builder