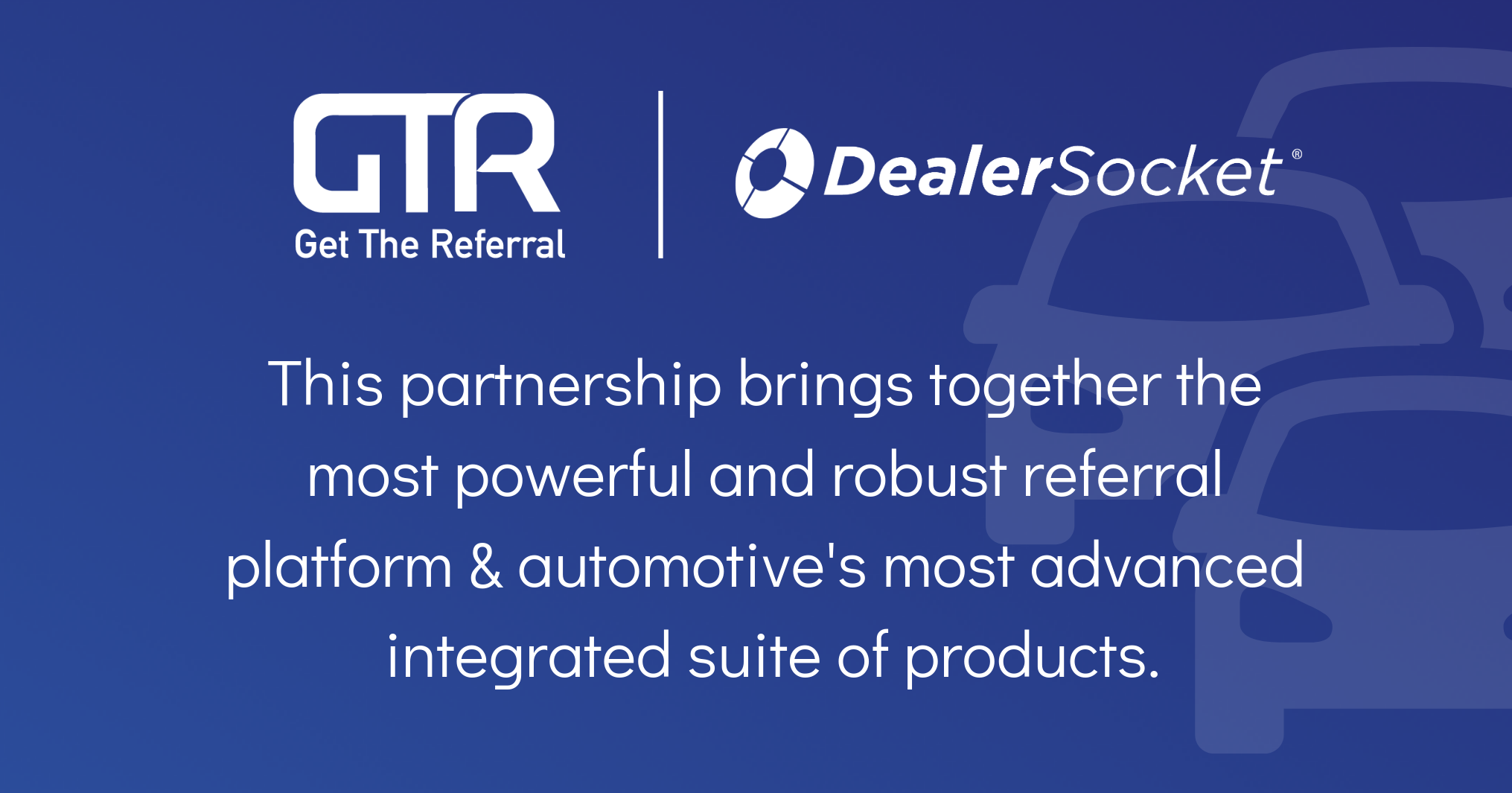 The GTR partnered with DealerSocket to offer a complete referral and engagement platform for car dealers!
Establish long-lasting relationships and support customer loyalty by exceeding expectations during and after initial contact. Click here to lear more about DealerSocket
Collect and manage referrals from happy customers with a Custom Branded App and Company's Dashboard.Click here to learn more about GetTheReferral
GetTheReferral (GTR) will participate for the first time at the DealerSocker User Summit 2019, in Anaheim, on August 21st to 23rd. Come visit us at booth #307.