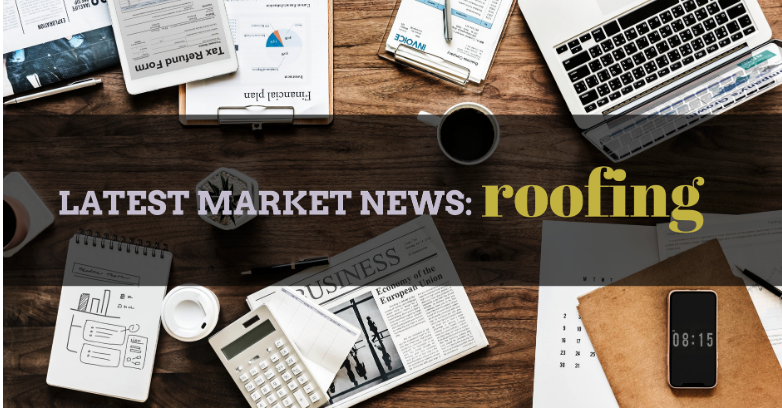 We know referrals are very important when we talk about home improvement and construction, and roofing is not an exception. When considering a company to build or rebuilt their house's roof, people spend time thinking about and researching before a final decision. When they have a referral by a friend or family, it really makes a difference and impact on a final decision!
Here are some latest roofing market news...
(March 19th, 2019) U.S. Extensive Green Roofing Systems Market to Grow 11% Annually Until 2023
Demand for extensive green roofing systems in the U.S. is forecast to grow 11 percent per year to $155 million in 2023, according to a new report.
"Green (Vegetative) Roofing" is the newly released study from The Freedonia Group, a Cleveland-based industry research firm.
The study indicates extensive systems will continue to account for the majority of vegetative roofing installations, supported by their ability to meet stormwater retention standards and other green building codes, reduce energy bills, and/or contribute to LEED points at a significantly lower cost than intensive assemblies. Read more
(March 14th, 2019) Women could be the answer to labor shortage in construction
Women make up nearly half of the U.S. labor force, but only represent 9 percent of the total construction workforce, which has remained unchanged since 2002. If twice as many women worked in the field, the industry's labor shortage would be practically wiped out, according to the Department of Labor. Read More
(March 20th, 2019) Home Depot Exiting Roof Installation Business
Home Depot is ending its roof installation business, according to several news outlets. The Street first reported the move that not only affects the company's roofing installation business, but also gutter, insulation, and siding. Home Depot will continue to sell roofing, gutter, insulation, and siding products. Read more
Subscribe to our blog