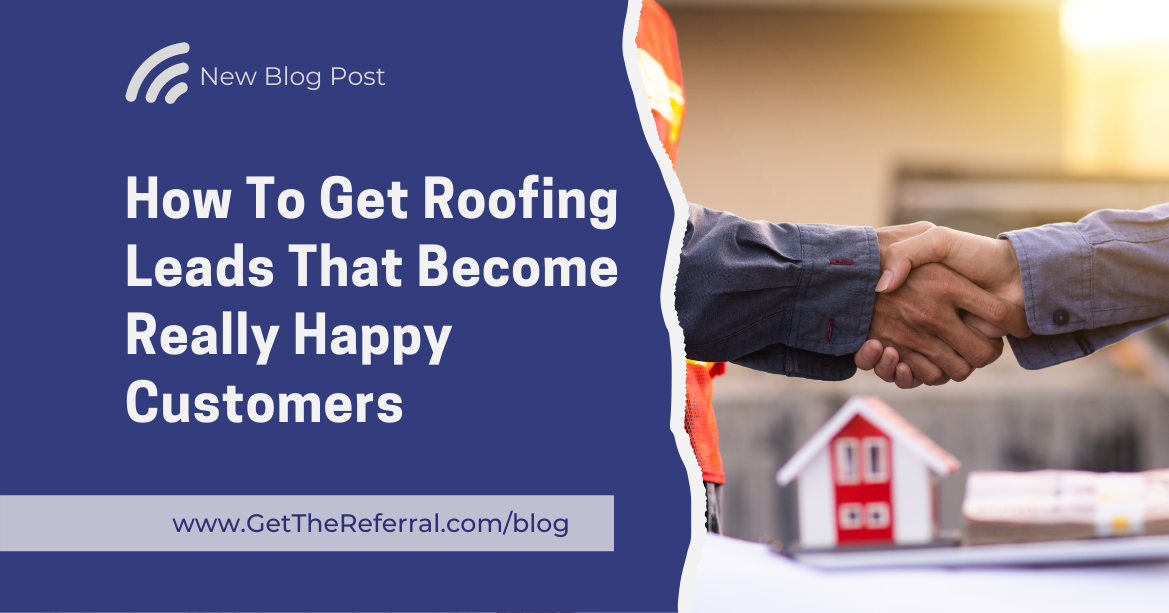 Getting roofing leads isn't always easy, but there are many proven ways to go about generating them. The important things to focus on are that the leads are qualified and able to be converted into customers… preferably really happy customers. But what is the best way to do that? Is one way easier than another? Read on for five of the best ways to get roofing leads for your business, and how to take those leads and turn them into happy customers.
Offline Marketing Strategies to Get Roofing Leads
Most roofers are pretty familiar with offline marketing methods, as they've been used well before Internet-based methods even existed. These include strategies such as door-knocking in neighborhoods that match your ideal customer profile. Offline methods can also include traditional marketing tasks like billboards, direct mail, flyers, and the distribution of printed marketing materials.

Another offline marketing method that can be very effective is sponsoring or becoming an exhibitor at industry-specific trade shows, events, and conferences. In addition to any speakers and training that may benefit you, the opportunity to network and expose your business to new prospects can be quite lucrative at these kinds of in-person events. This is still a greater opportunity for manufacturers than it is for businesses targeting home owners.
Online Marketing Methods to Get Roofing Leads
Online methods used to get roofing leads include all marketing and advertising that's done on the Internet. These methods usually start with a company website that provides visitors with an overview of what your company offers and how to connect with you. The website can be a simple one-page site or have many web pages, depending on your strategy and goals. It might include a blog and hopefully some search engine optimization (SEO) to maximize your online presence.
Other internet-based marketing methods include leveraging local search engine queries by using Google maps and Google My Business. Google and the other search engines (like Bing and Yahoo) all offer Pay-Per-Click (PPC) advertising options as well. Because PPC requires a fair amount of skill and experience, this method often comes with a steeper learning curve and a paid advertising budget that meets your needs. Free online marketing methods like directory submissions and social media marketing (Facebook, Instagram, Twitter, etc) can also yield roofing leads. For help with your online marketing, check out our partner WebRunner.
Strategic Partnerships for Getting Roofing Leads
Partnerships for roofing companies can very effective when they are made with a company that's in the home improvement or construction industry, and therefore compliments the service your company offers. With this in mind, roofing companies may look into partnering with suppliers and manufacturers of roofing materials and technology that is used to complete their projects. Companies that complement roofing projects might also include solar, window, door, masonry, pool and spa, or other home improvement companies and contractors.

Strategic partnerships may also be considered with other roofing companies that service areas that your company does not. A partnership of this kind allows your company to refer clients that you cannot service to a company that you've vetted and can trust. In return, your partner does the same. This kind of partnership also works with out-of-industry community partners, which allows you to maximize your local influence. For example, the local flower shop may refer their clients to you and vice-versa, helping to instill a sense of community and stimulate the local economy as well.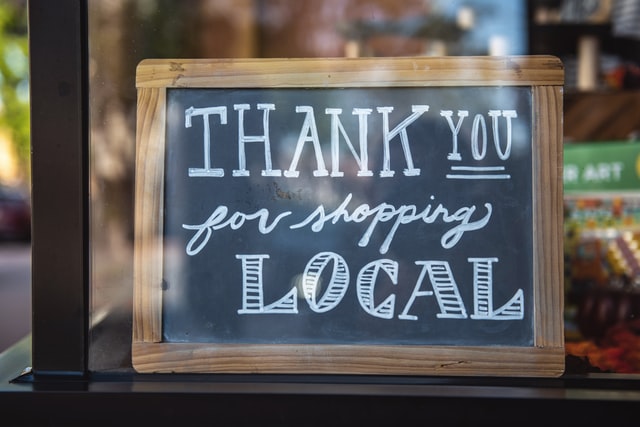 Get More Leads with Free Offers
Everybody likes free, so using this fact to your advantage can yield great results when it comes to getting roofing leads for your business. Offering things like 'free inspections' or 'free estimates' for new customers can open the door to creating the relationship you need to close the deal.

The key to these kinds of offers is the value you present along with your expertise. Explain that your professional roof inspection includes structural, material, interior, and workmanship inspections, and just how those areas can impact a roof's life cycle. Demonstrating your skill and experience can translate to trust and confidence in your ability to solve any problems that may be found, making the choice to hire your company easy and convenient.
Referrals are the Best Leads
Our favorite way to get roofing leads is by referral. Having a friend or someone else you trust to refer you to a product or service usually translates to a shorter sales cycle and a higher conversion rate. Referrals can come from customers, employees, strategic partners - anyone that trusts and appreciates your company enough to share that sentiment with others.
A 2020 study found that 69% of customers who had a positive experience with a company would recommend the brand to other people. (Source: Groove, 2020)
The beauty of referrals is they are warm leads and therefore "have a 30% higher conversion rate than the leads generated from other marketing channels." (Source: Ross) Referrals have received a recommendation from someone they know and trust to your company to solve their roofing problem. The trust factor is transferred with the referral, making the chances of trusting you to do the job higher than if they just found you on Google.

The power of referrals is so great that our company focuses on it as the best way to generate highly qualified leads, increase sales revenue, shorten sales cycles, and boost overall ROI. Our industry-leading app streamlines the referral process and makes generating, tracking, and rewarding those who refer new customers (i.e. advocates) quick and easy. Learn more here.
How to Create Really Happy Customers from Your Leads
Once you've got the leads you need for your business, then it's time to think about how to close the deal - right? Yes and no. Yes - closing the deal and making a sale is where the money is made, but the experience your customer has with you and your business should be considered well before getting the sale. The experience the customer has with your company begins when a potential customer first hears about you or your business.

Customer experience starts from the very first impression all the way through the delivery of the product and beyond. This experience informs how a customer views you, your team, your company, your process, and whether or not they would recommend you to others. The key is to provide each customer with a wonderful experience with you and with every interaction they have with your business.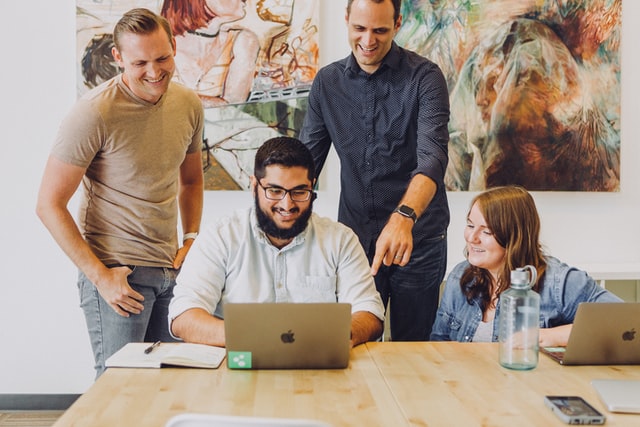 When it comes to designing your customer experience, think about your company mission and what this means for the customers you serve, your community, and the things they'd want from you. Then, incorporate those things into your marketing, sales process, and the interactions you have with your customers thereafter. Focusing on the customer perspective is vital to ensuring that you are not just satisfying your customers, but delighting them at each step of the process.

A quality customer experience includes things like setting appropriate expectations and meeting them with efficiency. Creating a roadmap of the different project stages, and then updating the customer with their own project's progression continues to build trust in you and your process. A branded app from GTR may include our project status tool, which allows you to set the stages for your company projects and notify customers about an update on their project automatically vis push notifications.

Nurturing your new customers into really happy customers also includes answering their questions honestly, and working to improve your operations based on feedback. It includes being confident enough to allow your prospects to shop around while helping them to see that the service and experience you offer are like none other. Finally, make becoming an advocate for your company as easy as possible, so that when opportunities arise to refer you, they not only know how to refer you, but they're eager to do so.

At GTR, we specialize in helping solar, roofing, and other home improvement companies design a quality experience for their customers that not only results in more sales, more referrals, and more money - it yields really happy customers too.