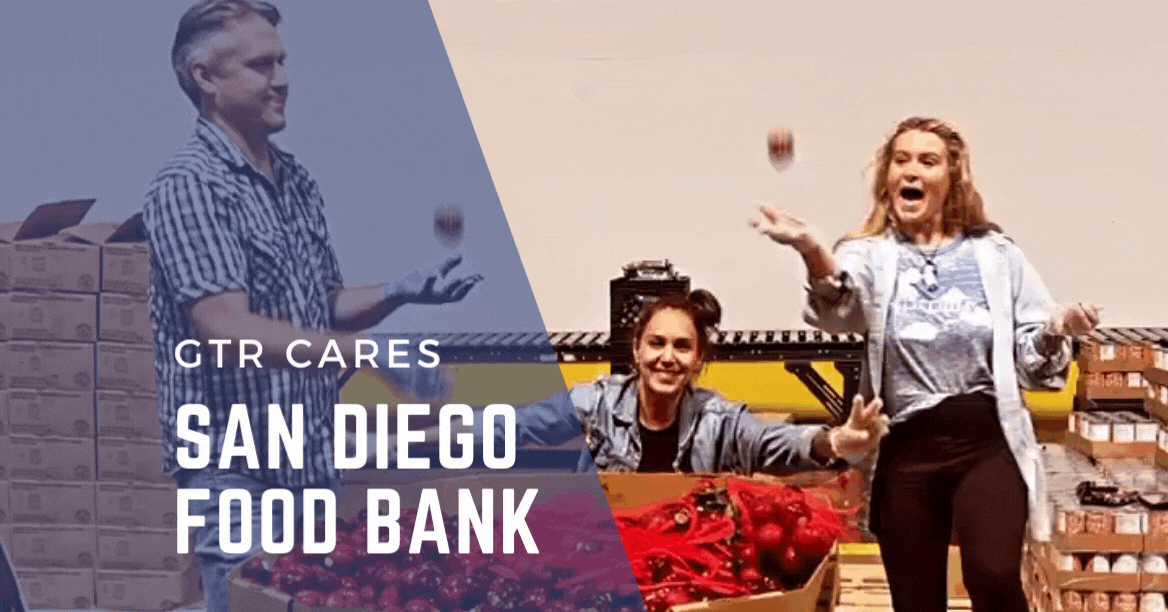 At GTR, we take pride in our team of talented, skilled, and kind individuals. We are dedicated to our jobs while trying to make a difference in the world. After the past couple of years, we are excited and grateful to be able to support our local communities in various ways. Last quarter, we focused on impacting food insecurities. According to the USDA, 10.5 percent (13.8 million) of U.S. households were food insecure at some time during 2020. So our team set out to volunteer our time at our local food banks in the fight against hunger.
What is GTR Cares and What Are Its Goals?
GTR Cares is the philanthropic part of our company's corporate social responsibility (CSR) commitment. We coordinate volunteer opportunities for our local and remote GTR team members so that we - as individuals and as a company - can have a positive impact on our community, our society, and the world.
Our 2022 goal for GTR Cares is to offer at least one volunteer opportunity per quarter. We supported the San Diego Humane Society in the first quarter by joining the 2022 Walk for Animals. For the second quarter, two teams from our office headquarters volunteered at the San Diego Food Bank warehouse.
The San Diego Food Bank
The Jacobs & Cushman San Diego Food Bank reports that of the county's 3.2 million residents, 450,000 people face food insecurity every day - and of this number, 177,000 are children. As the largest hunger-relief organization in San Diego County, the Food Bank distributed 63 million pounds of food last year, and the Food Bank serves an average of 500,000 people each month in San Diego County with the help of its nonprofit partners.
The nonprofit partners include food pantries, soup kitchens, shelters, low-income day care centers, senior centers, faith-based organizations, schools, and day centers for the elderly and disabled. These vital nonprofit partners collect food from the 90,000-square-foot warehouse in Miramar where our teams volunteered. During our volunteer time, our team sorted and bagged plums. Lots and lots of plums!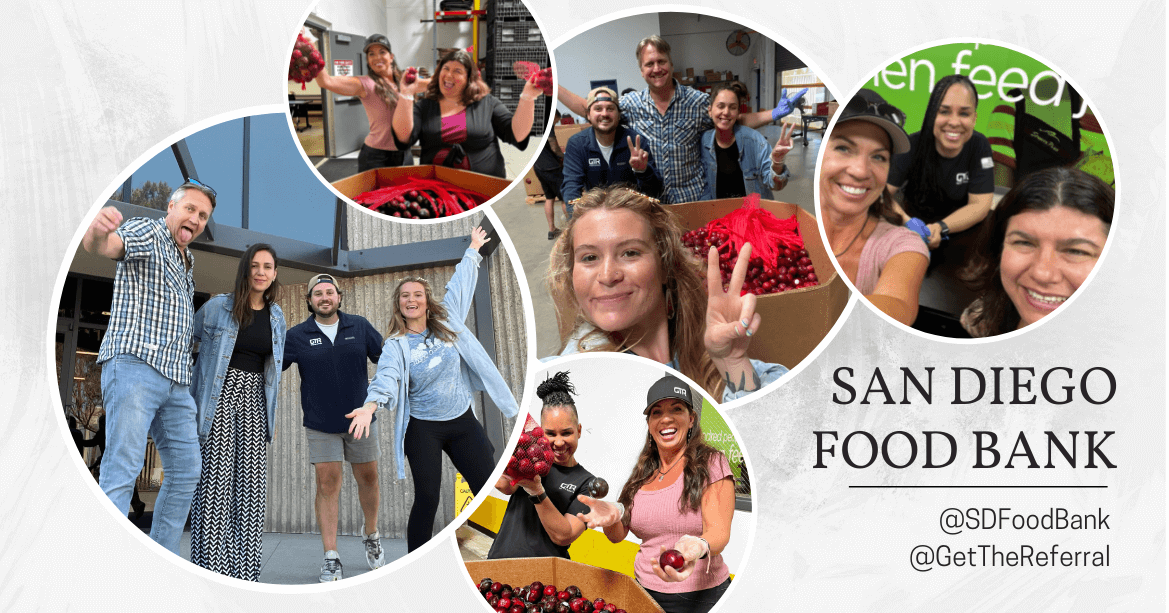 Each of our teams went through a brief orientation and then began sorting and bagging plums that would then go to the nonprofit partners noted above. As we discarded the bruised and broken ones and admired the assorted sizes and colors of the many plums we bagged, we were grateful! Grateful for the San Diego Food Bank and all they do, for the donated plums that would soon sweeten someone's summer day, for the time together, and that we were able to do our part to help out in some small way. Stay tuned for our next GTR Cares event!
Did you enjoy reading about what we're doing at GTR? Comment below or share this post on your favorite social network. We'd love to hear what you think!