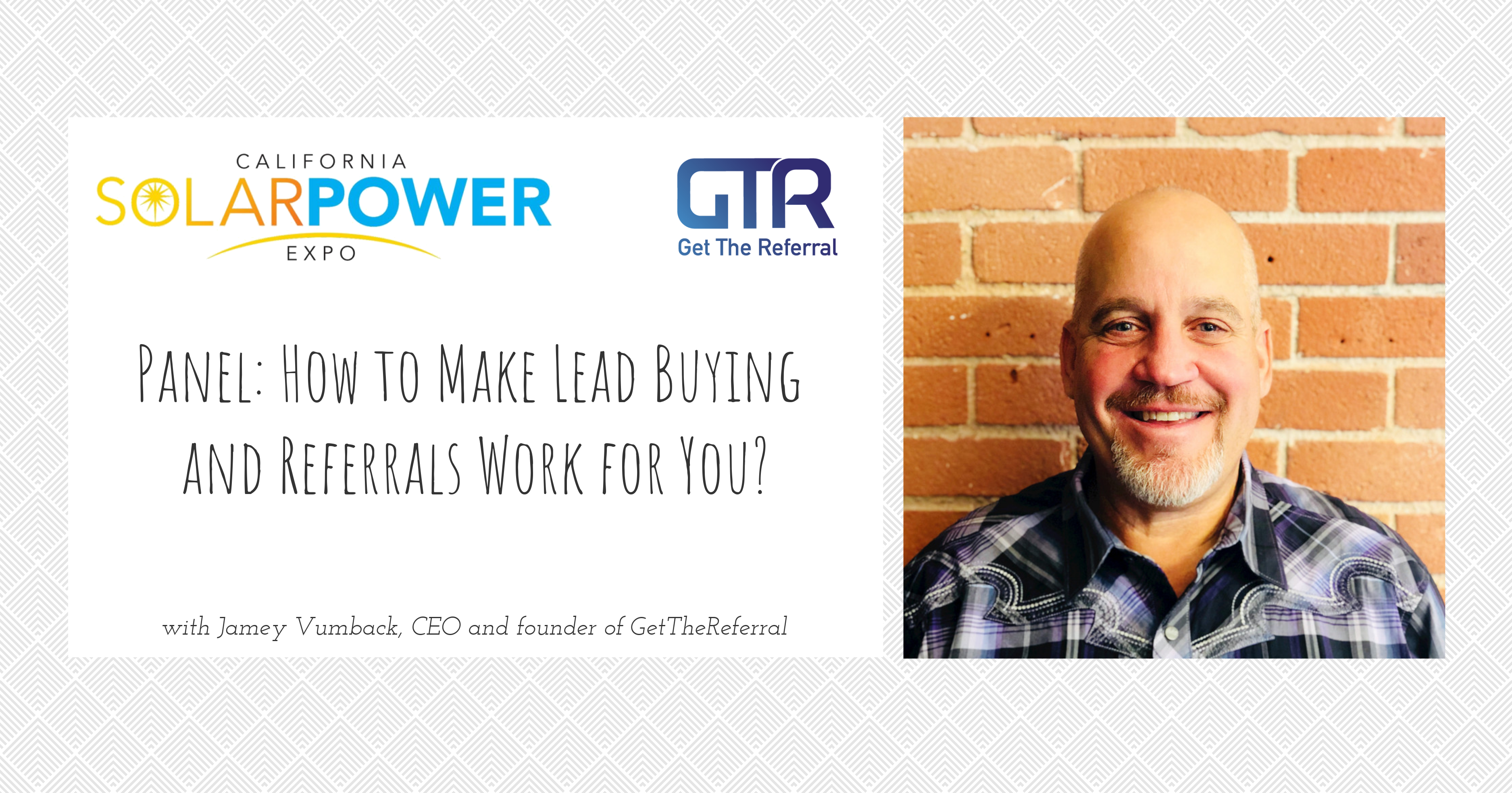 The California Solar Power Expo was a 2 days of education specifically targeted at the California solar, energy storage, home building, and emerging renewable markets, with hands-on product demonstrations from vendors, and unparalleled networking opportunities.
Download FREE eBook: "How To Ask For Referrals?"
This year, our CEO and founder, Jamey Vumback, was one of the participants in the panel "How To Make Lead Buying and Referrals Work for You?" and was able to talk about topics such as the importance of referrals for business like solar, how to take the best from referrals and how to communicate with customers to turn them into lifetime Advocates of your brand. Watch below 3 parts of this panel!
Part 3 - Building Your Referral Network