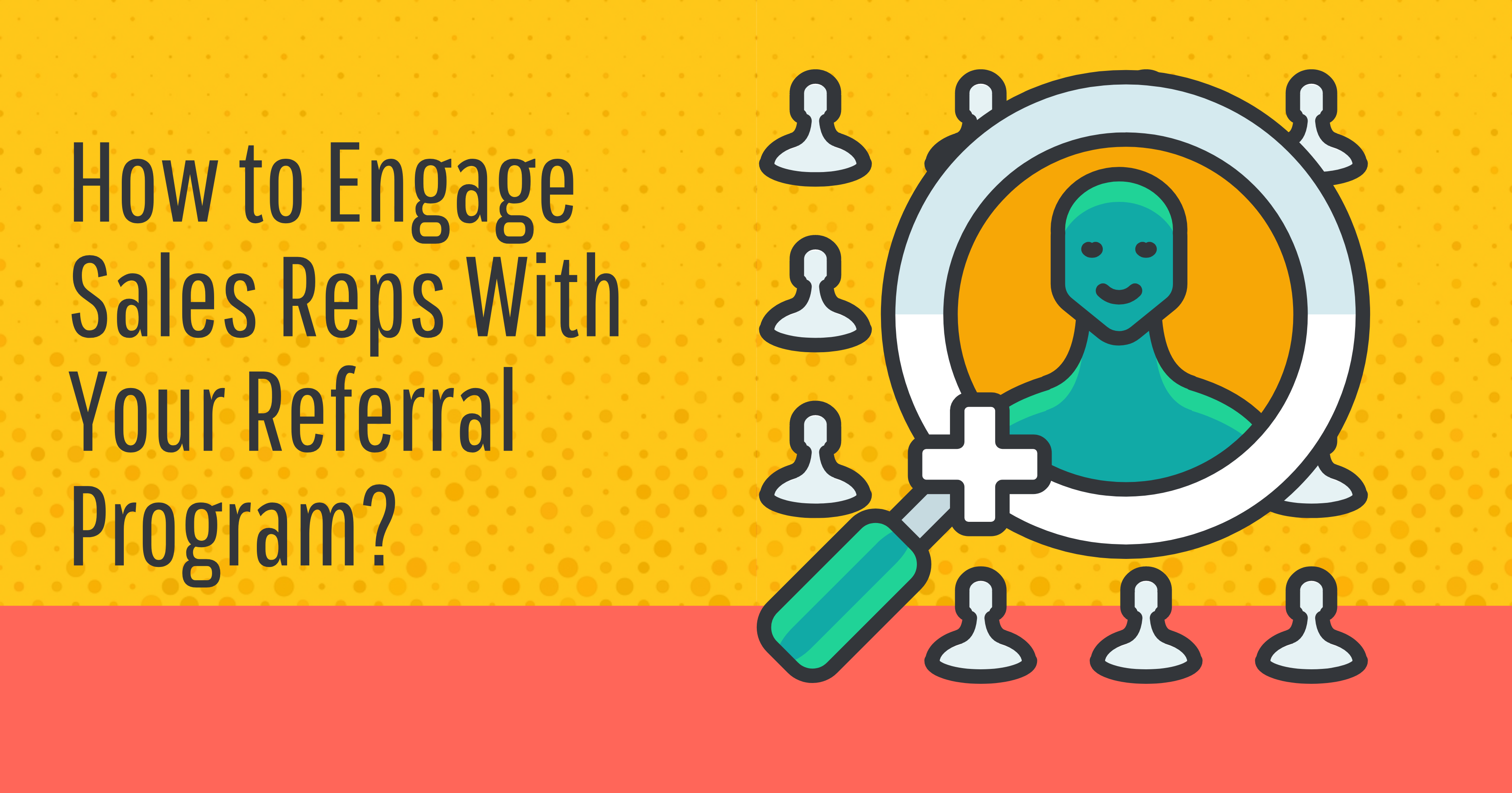 One challenge of starting a new referral program or any new marketing plan, is getting everyone on board, right? It is essential for your sales reps to be vetted into your referral program. You want them to be as comfortable as possible when promoting the referral program to their customers since they will be the fuel to the referral engine.
Here are 5 tips to get your sales reps engaged with your referral program:
#1: Provide training
Set up a meeting to discuss your new referral program and what it means for your company. It's all about getting your sales reps excited about this new program and what it means for them.
They need to know that if the company is successful with referrals, then they are too. Ensure they understand the value of referrals and how it directly impacts their commission. The more referrals they bring in equals more business, which means more commission for them and less time cold calling or getting leads the old-fashioned way.
At this meeting, train the team on how to sign up potential customers as advocates, add new referrals and all the communications tools they can use to talk with their customers and new leads.
#2: Make your sales reps accountable
What are you doing to hold your sales reps accountable? A great idea is to build a plan with a quota for referrals (it can be weekly or monthly). That way you make sure they are on board and aiming to mention your referral program in all stages of the selling process and even reaching out past customers to have them sign up and refer too.
#3: Discuss your referral program at every sales meeting
Start every sales meeting by talking about your referral program and provide any additional training if needed. Talk about the successes, challenges and how to combat them, by providing support and encouragement to the team. This way they will keep track of everybody's progress and results, giving a collective sense for the program.
#4: Provide incentives for your sales reps to get on board
A great idea is to create a leaderboard. Announce that you will hold sales reps of the month for those that get the most advocates, the most referrals and the most referrals sold.
Want to incentivize even more? Provide cash prizes or gift cards. It's important to keep the referral program on the forefront of their mind and providing contests and prizes will keep them excited.
#5: Make your referral program a part of the sales reps' pitch
Every time your sales rep meets with a potential customer, they must discuss the referral program. They can mention it in all steps of the selling process: since the awareness through the deal closing, every touch point can be an opportunity for prospects and customers to sign up and send referrals.
The sales reps should be able to inform and show his contacts how to create an account, send referrals, use the app and communicate. Explain to the customer, that, by making these referrals, they can help pay for some or all of your product through the rewards earned.
87% of frontlines sales reps, 82% of sales leaders, and 78% of marketers surveyed by Heinz Marketing agree that referrals are the best leads your business can get, so don't miss this opportunity!
Want to know more? Schedule a demo today and we will show you how our mobile app can help you institute an excellent customer referral program and increase your sales!
Learn more at GetTheReferral.com