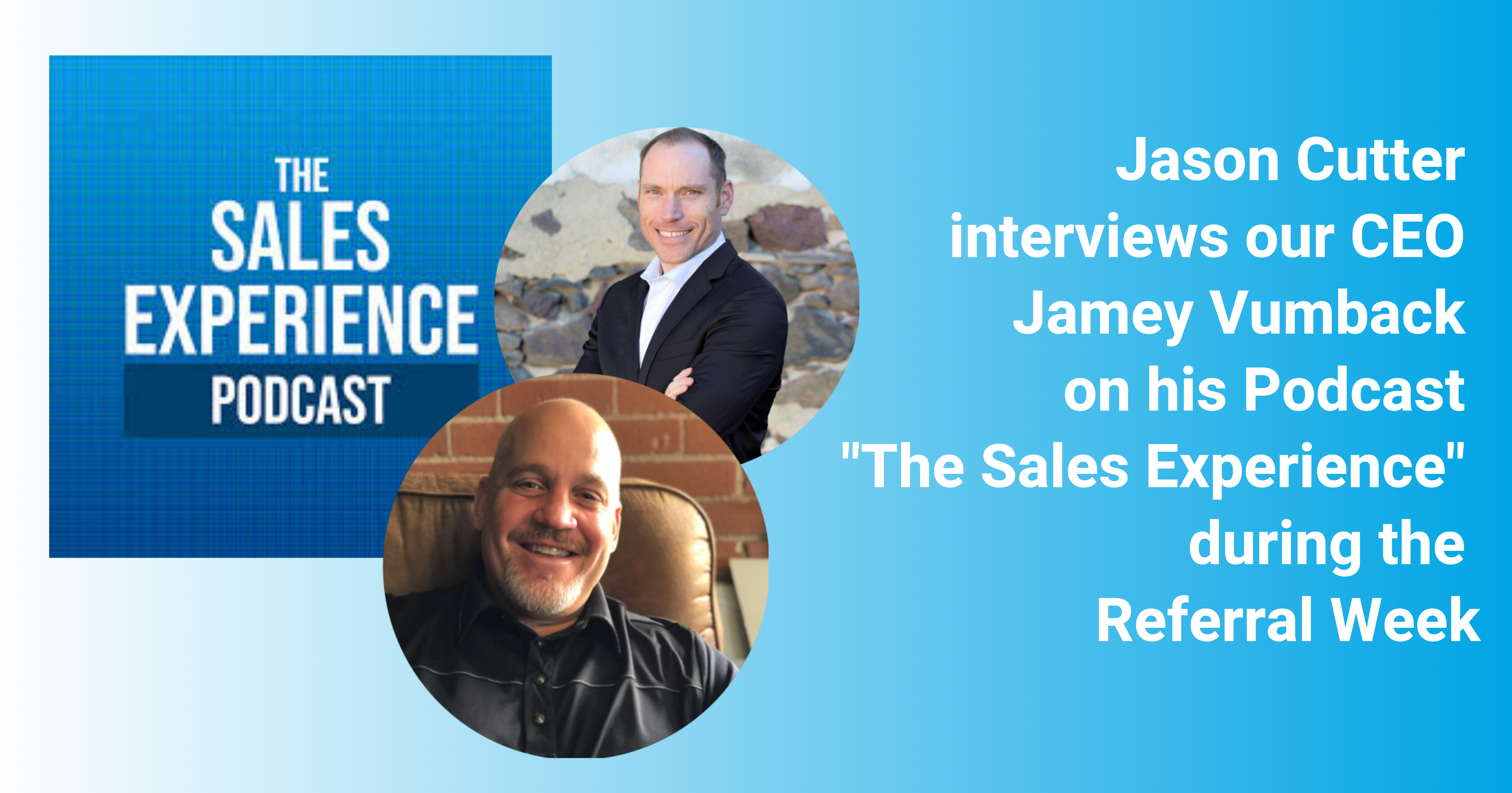 Jason Cutter knows that a long-term career in sales has many challenges, especially when it comes to effectively closing more sales in transparent and honest ways. Each weekday, Jason Cutter shares on his podcast valuable tips and lessons to help people create a sales experience that will turn more prospects into customers.
The week of May 13th to May 17th is dedicated to Referrals and our CEO Jamey Vumback was invited to talk about his passion for referrals and his learnings throughout the past years as the founder of GetThe Referral.

One of Jamey's learning is that: "With referrals, there is an opportunity to where you can work as hard and gain more because of what referrals do for you and their close ratio. The average close ratio for most leads out there is in 15% to 20% range from what I find and talking to hundreds of companies across the country, whereas referrals are going to be in the range of 40% to 50% and even as high as 70% close ratio because of that warm introduction.
If I'm a sales rep and I can see 10 people and close 7 of them…that's the route! I want to go there instead of seeing 10 people and closing 2 of them. (...) You can work as hard and earn more for your efforts!"
Click on the links below to listen to the 5 episodes of the Referrals Week.