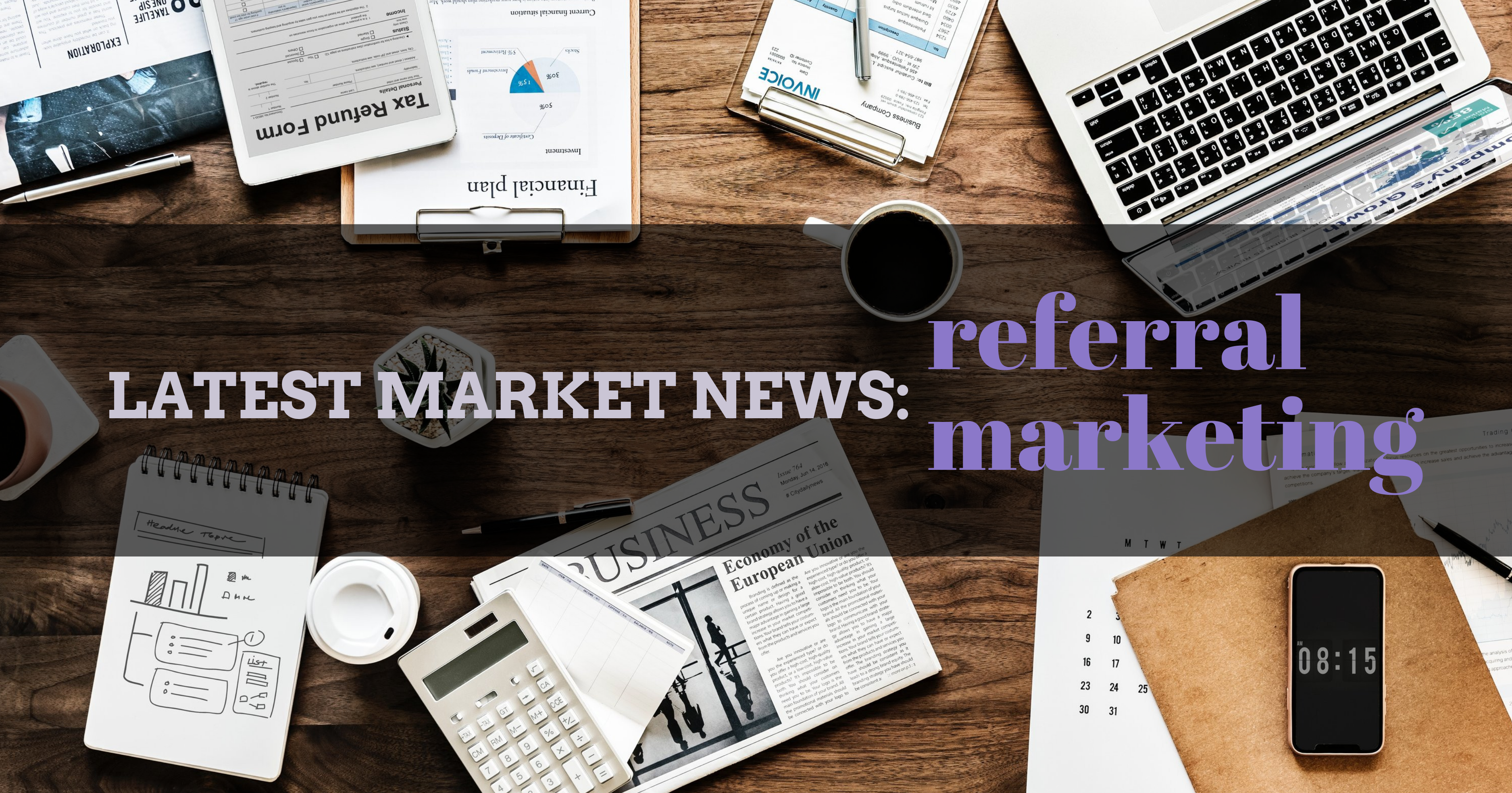 We like to keep our customers and prospects up to date with topics of their interest. Referral Marketing is a field with endless possibilities and we want to bring you some extra help to inform you and help you to take the right decisions when implementing your referral program or upgrading/refreshing your existing one!
Here are some of the latest referral marketing news...
(March, 2019) Referrals Start with Three Little Words
Walt Disney, the man who founded a company that became a cultural phenomenon and known for its incredible customer experience, said "Do what you do so well that they will want to see it again and bring their friends." Disney is right. The truth is that you can't afford to do a bad job when it comes to customer service. A successful referral program involves three basic things:
#1 Delivering a wow experience.
#2 Encouraging customers to refer others in exchange for potentially earning a reward.
#3 Having a referral software to gather and track those referrals.
(March 29th, 2019) 40 Catchy Referral Slogans To Use For Your Referral Program

If you think about it, the referral slogan is what will help your word of mouth increase. As it's the catchy phrase that will help encourage people to sign up for your program and share you!

Attractive and Emotional Slogans such as "Help us, help you", "Do it for your friends!", "Here's an easy way to show you care" and "Let us know those you know" create the connection you need with your customer to boost your referral program.
(February 26th, 2019) 16 Industry Experts on the Top Affiliate Marketing Trends in 2019
Mobidea Academy asked 16 of the industry's absolute best minds to share their scenarios on the 2019 affiliate marketing trends. Push Notification seems to be an unanimous trend, followed by other verticals such as automation and providing excellence in customer service.
Subscribe to our blog