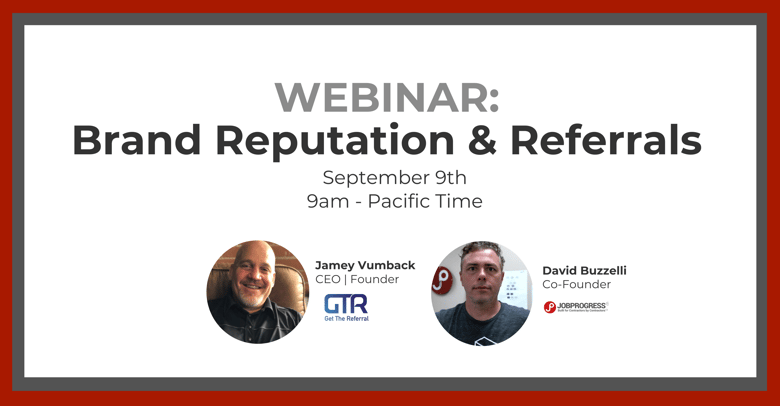 Brand Reputation is a key component of a company's success since happy customers are the best marketing investment you can have: they promote lead conversion at a much lower acquisition cost!
Our CEO Jamey Vumback and David Buzzelli, the Co-founder of JobProgress, talked about how Brand Reputation and Referrals will transform your business by generating more sustainable revenue!
To learn more about GTR: https://www.getthereferral.com/jobprogress-referral
To learn more about JobProgress: https://www.jobprogress.com/getthereferral/
Watch below the full webinar.