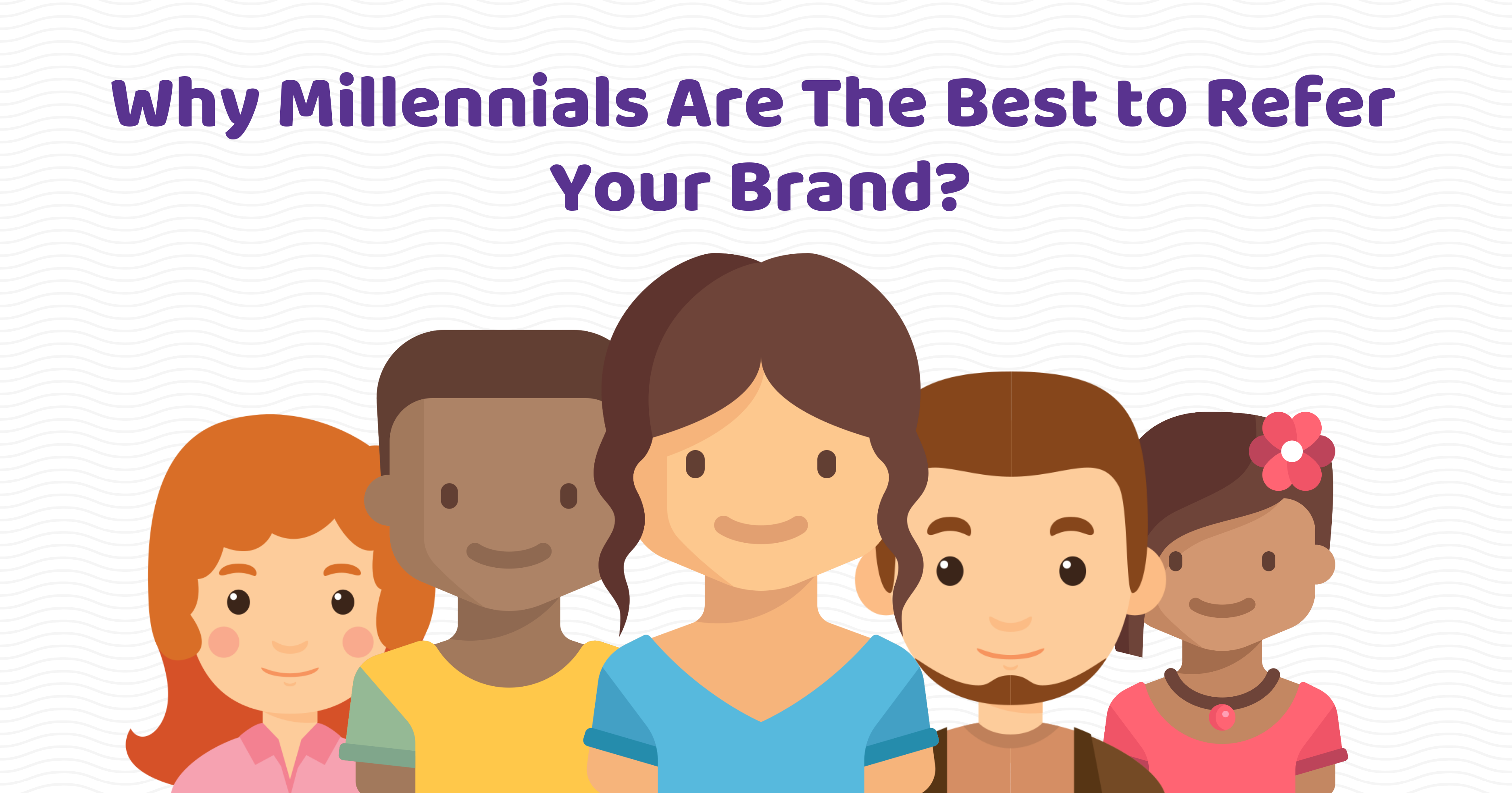 We know that referrals work throughout different age groups, but we also know that millennials (people who were born between 1981 to 2000) are the group most suited for referral marketing.
The two main reasons are: 1. they've come of age in the media-saturated world; 2. they trust on their family and friends recommendations more than any other advertising.
Download FREE eBook: "How To Ask For Referrals?"
These 3 stats will prove it:
- 91% of millennials would consider buying a product if a friend recommended it (AdWeek)
- 48% of millennials say the word-of-mouth influences them more than TV ads (Media Venue)
- Only 16% of millennials say they trust traditional advertising (Forbes)

The interesting thing is how referrals work on this group: if compared to Generation X and Baby Boomer, Millennials refer only 18% of the times, against 56% of Generation X and 16% of Baby Boomer. But, their conversion rate is almost 3x higher: 45% against 46% of Generation X and 9% of Baby Boomer. (AnnexCloud)
The main reason for that is that Millennials take word-of-mouth more seriously: WOM endorsement level is unprecedented, so they send better-target referrals. In addition, they love to play the influencer role and they use their familiarity with social media and other digital platforms on their favor more than any other group.
Read More about: "Why Reviews and Social Shares Help your Referral Program?"
How can companies work effectively with millennials?
To get the best from this promising group of consumers, when building or relaunching your referral program, you must consider to:
1. Bring personalization and authenticity.
As mentioned before, millennials have a high conversion rate from referrals because they connect with brands before referring. So your referral program can't be all about numbers. Make your referral program a personal experience: personalize it by incorporating the Advocate's name and picture on the referral platform for example and enable them to write personal messages when referring or sharing their thoughts about your products or services.
2. Prioritize Mobile.
Since they live in a mobile and social digital world, we should build your referral program around mobile functionality. The best way to do it is to use a branded referral app. This way you stand out with your brand on their smartphone's screen and create a direct communication channel. With the referral App, you can also offer social shares and reviews, which is crucial for Millennials.
Read More about: "Why Is Branded App Marketing So Important?"
3. Reward them!
Influencing friends with recommendations is an important part of Millennials' identity. They put effort and their reputation on the line every time they refer, so rewarding them should be a very important piece of your referral program. When rewarding, be personal and mobile-friendly too, that will reassures your appreciation for them and bolsters their personal connection with your brand.
Read More about: "Referral Rewards Can Be Very Rewarding"
Don't miss the chance to engage with Millennials, the best Advocates in the market! Call us today and we will show you how our mobile app can help you institute an excellent customer referral software and referral app to increase your sales.