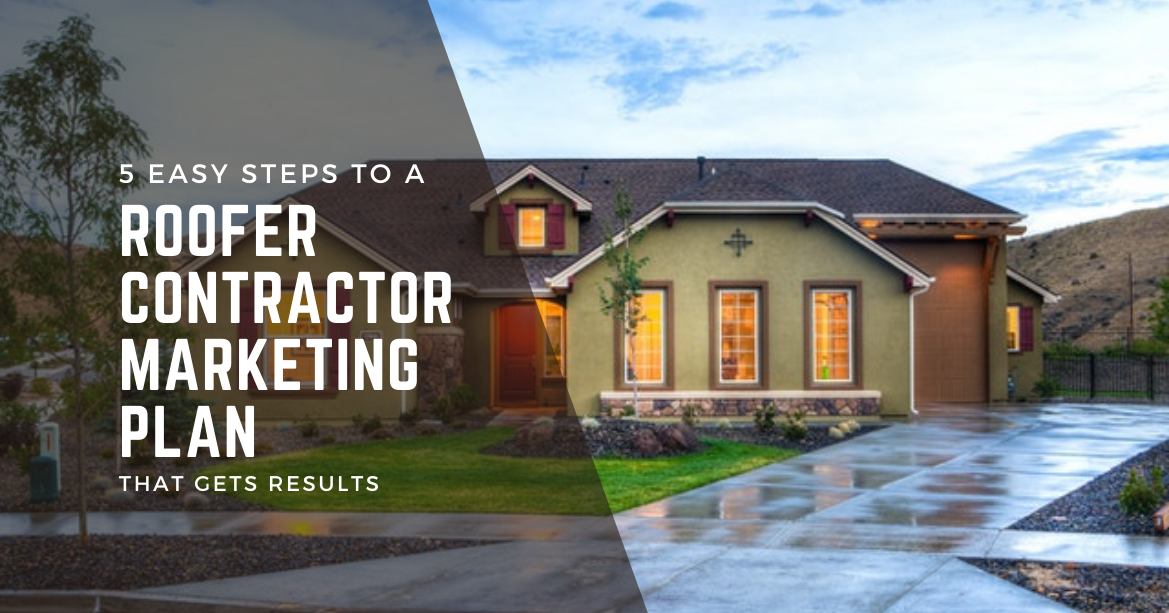 As we approach the halfway point of 2022, now's a great time to review your progress on this year's roofing business goals. If you're not quite where you hoped you be at this point, you may need to reevaluate and refresh your marketing plan. This article shares 5 easy steps to a roofer contractor marketing plan that gets results.
1. What Are Your Business Goals?
American author and business consultant Kenneth H. Blanchard said, "All great performances start with clear goals." The first step in marketing your roofing business is to revisit your overall business goals. Your business goals should have clear metrics that can be translated into marketing metrics and goals. When it comes to the growth and success of your roofing business, you want to be clear on what data you are tracking in order to verify your success.

Here are some common business goals:
* Growing your brand. This may be measured by subscribers and social media followers.

* Increasing leads and/or referrals. This includes MQLs, SQLs, and conversion rates.

* Increasing closed deals and sales. This includes closed deals, sales, installations, etc.
* Improving customer experience. This includes reviews, customer feedback, testimonials, and reviews.
Try picking your top 3-5 business goals and then translating them into corresponding marketing goals. For example, you may have to grow your brand as one of your goals so you may want to set up a website and social media business pages to leverage the online space.
2. Which Strategies Are Working For You Now?
Once you've clarified your business goals, now it's time to start what we call the Start-Stop-Continue review process. Look at the marketing and advertising strategies that you've been doing thus far. What are the results? Are you generating enough leads? How has each marketing channel performed? Answering these kinds of questions will allow you to determine what strategies are best to start, stop, and continue for your company moving forward.
Marketing strategies are usually divided into two categories - offline and online. We've outlined some of the most successful strategies from each category below.
OFFLINE Roofer Contractor Marketing
Door Knocking - The most popular offline lead generation for roofers, it is also considered "old school" by some. However, according to Roof Sales Mastery, knocking on doors is the fastest, most proactive way to get leads in this business. The tip in this video will help make your canvassing efforts far more effective.
Billboards - According to the Arbitron study, billboard advertising is effective. They've reported that 71 percent of Americans "often look at the messages on roadside billboards". This kind of advertising can get expensive, however, so you will have to determine whether this is cost-effective for your roofing business.
Vehicle Wraps - Not only do they look cool, but vehicle wraps are great for brand awareness and exposure. According to Creative Composition, Inc., one vehicle wrap can generate between 30,000 and 80,000 impressions daily.
Tradeshows events - Now that COVID regulations have relaxed and it seems a bit safer to connect in-person, trade shows can help you get more leads and exposure, and keep an eye on your competition at the same time.
Free Inspection Offers - This is a way to meet new potential customers and hopefully gain their business. You get your foot in the door with the free inspection offer, then you show your skill, honesty, and integrity by delivering a great quote. The key is in the follow-up.
Word-of-Mouth/Referral Program - The greatest compliment you can give a business is a business referral. This is why it's more important than ever to focus on your customer experience from beginning to end as a way to build trust, satisfaction, and loyalty. Once you've earned those things from your customers, having a referral program in place that can track and reward Advocates (or those who send you referrals) makes things easy.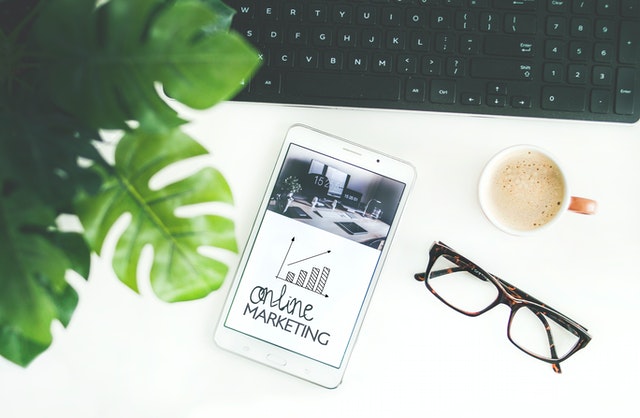 ONLINE Roofer Contractor Marketing
Website - The start of any good online marketing presence begins with a website, even if it's only a few pages in the beginning. The important thing is that your website offers a great first impression of your business with your contact information prominently displayed. A few pages of well-written content, eye-catching images, a clear call-to-action, and maybe a form to capture leads go a long way, especially if you optimize the website for search engines and the best keywords for your service area.
Google PPC - This paid ad strategy allows you to bid for a top spot for a given keyword on the biggest search engine on the web - Google. Pay-Per-Click (PPC) ads can get expensive and even blow your budget if you're not careful since you are literally paying per click of the mouse - not per sale. For this reason, this kind of advertising comes with a learning curve and should not be engaged in without some education or guidance. That said, the ability to target specific geographic areas and demographics can yield fantastic results.
Google My Business - You can create a business profile on Google for free! From there, you can manage your business from Google Search and Maps to start reaching more customers. This is a great step to ensure you have a strong online presence with the biggest search engine in the world.
Landing pages - Unlike full websites, a landing page is one webpage with a singular focus, that may or may not be attached to a full blow website. Most landing pages are attached to a campaign and are meant to capture a lead's contact information (name, email, and phone).
Facebook & Instagram Ads - Similar to Google PPC ads, many social networks also offer PPC advertising options. Facebook and Instagram are among the biggest and both are owned by the same company (Meta) so their advertising platforms allow for combing your ad campaigns across both networks very easily. Again, this kind of advertising can yield powerful results fast, but it also carries risks when it comes to ad expenses.
Reviews - People have become accustomed to searching for online reviews as part of their purchasing decisions. This should simply be accepted as a fact of life in 2022. Google, Yelp, and other online business review platforms can really help your business if you provide a great customer experience and a high level of satisfaction.
If you're one of the many smaller roofing companies that are not yet ready to enter into the paid online ad space for your business, you may consider using a marketing agency. Webrunner is a partner agency that we recommend because of its expertise and value. They are experts at generating leads and strengthening brands for contractors.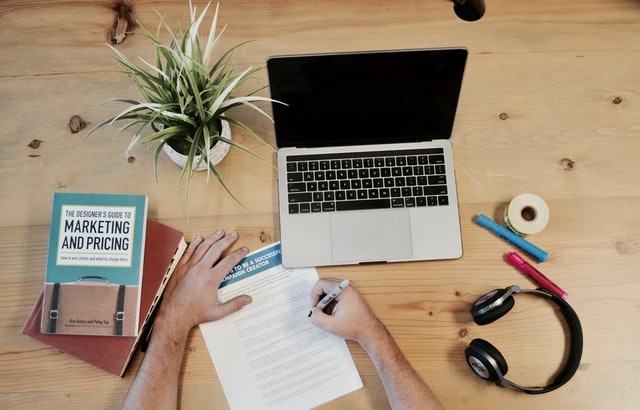 3. Which Options Are Best for Your Business?
You've clarified our business goals and reviewed your marketing strategies. Now it's time to take some financial considerations and decide which options are best for your business right now. You'll want to look at your goals and then determine how the chosen marketing strategies are going to get utilized and prioritized when it comes to your budget and time. In a nutshell, now that you know where you want to go (your goals), you have to decide how to get there (marketing strategies & cost).
Cost for any business equals time and money. Both come into play with marketing as well. Here are some important questions to ask yourself when making these decisions.
- What is your marketing budget? How will you divide up your different strategies?
- How much time will you dedicate to these strategies daily, weekly, and monthly?
4. Break Down Your Marketing Plan
Now it's time to break your plan down into specific action steps that you'll take to help you achieve your business objectives. You'll want to designate a portion of your marketing budget to each specific part of your marketing plan, according to the cost considerations you made in the last step. Make sure that you can commit to the time and expense that you've budgeted for.
5. Create Your Schedule & Your Timeline
This is the final step, but a very important one. This is where you create your schedule, your timeline, and prepare to take action. Taking this step helps to keep you accountable to your goals and objectives, and it allows you to properly prioritize each of your marketing strategies.
We find it to be useful to start by dividing your calendar up onto 4 business quarters. From there, add any events and predecided engagements and obligations to the calendar, especially those you'll want to promote leading up to it (meetings, travel, events, etc.). Do any of these things require a marketing campaign? If so, schedule that in now.
Consider when you need to hit your goals and then break them down into smaller milestones. This timeline allows you to schedule the coinciding marketing campaigns and initiatives to support them. Your timeline with your marketing schedule will allow you to build out your daily schedule and that of your team.
The above 5 steps to your roofing contractor marketing plan have been provided as a way to assist you in making sure that your marketing efforts are goal-driven and highly effective. If you found this article helpful, we hope you'll leave us a comment below and share this post with someone who you think may find value from it.
ADDITIONAL RESOURCES:
6 Steps To Follow When Creating a Marketing Action Plan by Sarah Noel Block, MS
The Ideal Roofing Marketing Plan for 2022 (+ Budget Percentages) by Hook Agency
Zero to Hero: Establish a Successful Marketing Plan by Roofing Contractor
15 Easy ways to Get More Roofing Leads without Wasting Your Marketing Dollars by Black Storm Design Marketing