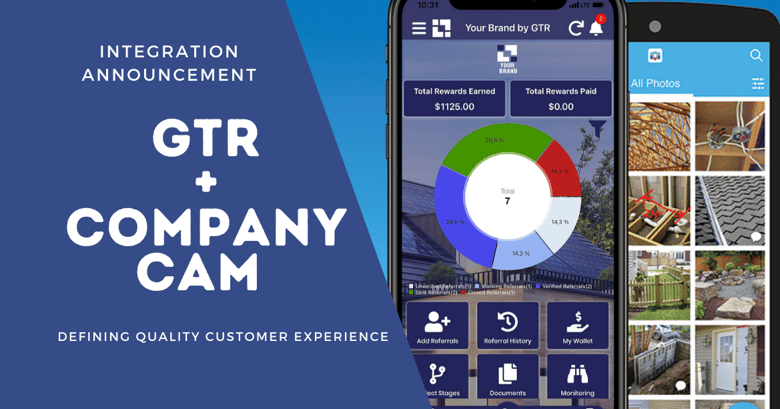 At GTR, we are constantly striving to grow and improve in an effort to bring the best possible customer experience to the companies we serve. This goal is consistent across every team within our company, but it all starts with the product. We create branded apps that allow our customers to communicate with their customers more efficiently, update them on their projects automatically, and most importantly - streamline their referral process.
We take pride in the fact that the branded apps that we create for companies now are quite different than when GTR first launched. The app has been upgraded and improved in so many ways, from the user interface (UI) to an array of helpful features. Some of the more powerful components of the app, and the GTR system overall, come from our integration partners. We integrate with a number of CRMs, project management platforms, and marketing platforms. Today, we are excited to announce our integration with CompanyCam.
CompanyCam - Who They Are & Why We're Integrating With Them
CompanyCam has a similar origin story to ours. Their app was created by their founder & CEO, Luke Hansen, out of a need he had for his own roofing company. Get The Referral was created by our founder & CEO, Jamey Vumback, out of a need he had for his own solar company. Both men took it upon themselves to create the solution they needed, and they did it with tremendous success.
CompanyCam has streamlined the photo documentation process in a similar way GTR did with referral programs. Both solutions make these processes easier for a company and its customers, and both save your company time and money. CompanyCam allows you to take photos and videos of your jobs, sync up with your entire team, share those photos with ease, and all without the need to worry about storage, organization, and security. Here's a video that explains more about the power of their platform:
The integration with CompanyCam is a perfect addition to a branded app for your company by GTR. Your app will work seamlessly with your CompanyCam account, with all of the high-level photo documentation and syncing abilities. The power of your app's project status tool is amplified with the addition of Company Cam photos.
Imagine your on-site project manager being able to take the final photos of the day on your app with this new integration. With a few clicks on his phone, your on-site project manager will be able to initiate an automatic project update for your customer. Ding! Your customer is instantly notified via push notification, showing what stage their project is in, alongside the photos taken at each stage. It's like taking transparency, communication, and trust to a whole new level.
You and your team will save time by eliminating the need to call that customer with those updates and the customer will be delighted with the high level of communication and documentation they receive from you. Once your project is complete and the quality of your customer experience has been fully experienced, the customer will already have the tools and incentives they need to be built into your app to refer your company to their friends and family. And almost like magic, referrals will come. That is how you build a steady pipeline of high-quality leads.
How the CompanyCam Integration Works with GTR
1. To start, your customer will download your company app and create an account to become your Advocate.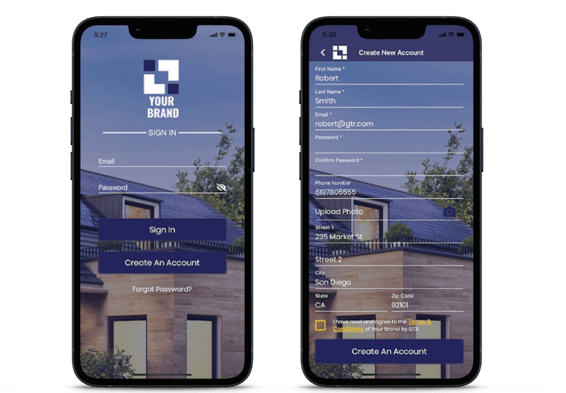 2. Your company app will automatically create a project in CompanyCam with the Advocate's name.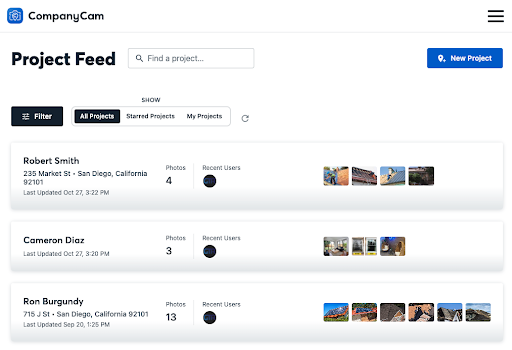 3. Your CompanyCam user (e.g. your on-site project manager) will locate the Advocate's project in the CompanyCam app and take pictures of their project.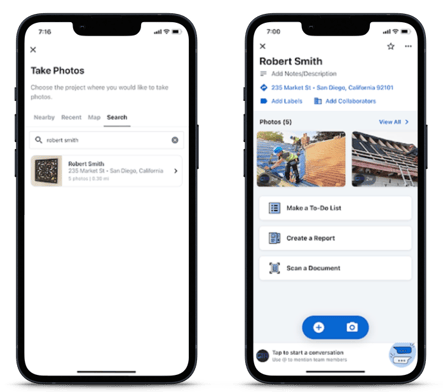 4. Your Advocate will receive push notifications when pictures are uploaded to their project and they can then access the pictures in your company app.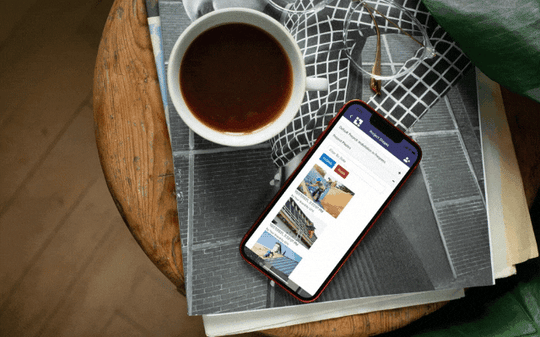 As you can see, this integration is a game-changer when it comes to managing and documenting your projects, communicating with customers, and more. Before long, GTR and CompanyCam will become the industry standard for customer experience. We'd love to help you create the best possible experience for your customers while saving you time and money in the process. Get started by using one or both links below:
Book a demo with CompanyCam here.
Find out more about this integration from CompanyCam directly here.