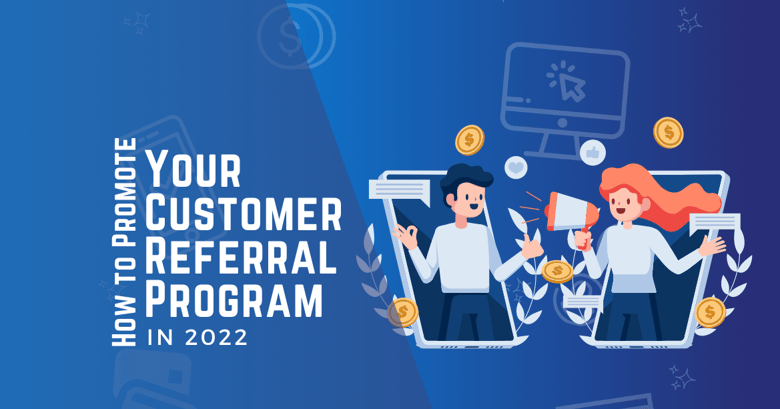 Table of Contents:
What is Referral Marketing and Why is it Important?
How to Attract Customer Referrals
Customer Referral Program Ideas
When to Promote Your Customer Referral Program
How to Promote Your Customer Referral Program
What is Referral Marketing and Why is it Important?
Referral marketing is defined by Business2Community as "a strategy to encourage passionate customers and advocates to directly refer their network to your business." Also referred to as 'word of mouth,' referral marketing encourages loyal customers to promote your company's products or services to their networks based on their experience. Customer referral programs have proven to be effective tools for any business because:
- 9 in 10 buying decisions are made with peer recommendations. (Harvard)
- Business-to-business companies with referrals have a 70% higher conversion rate, and they report a 69% faster close time on sales. (Influitive)
- A direct referral lead is over 36X more valuable than a lead generated by a cold call, 10X more valuable than a trade show lead, and at least 4X more valuable than a web lead. (Ken Krogue, President of InsideSales)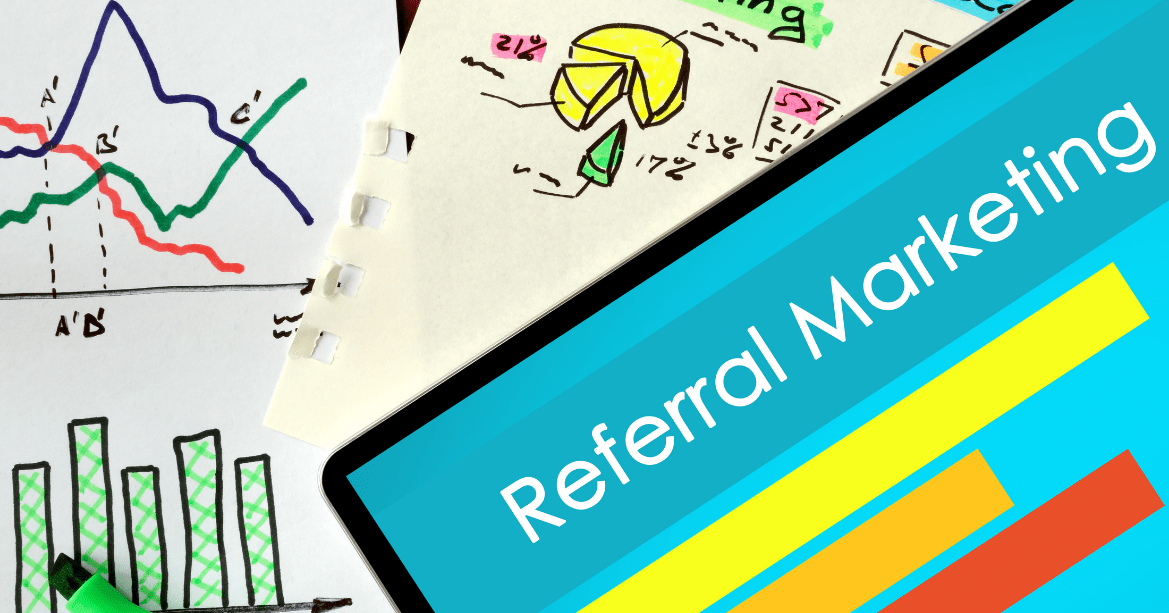 How to Attract Customer Referrals
While just about all salespeople love referrals, many are uncomfortable asking for them. Many sales managers don't believe that a referral program can be scaled because they find that their sales teams just don't know how or when to ask for referrals. The tips below will help your company and your team attract more referrals organically, without the inconvenience, and without feeling pushy.
Make your customers feel cared for.
Stay focused on how you can best serve your customers at all times. Did you just read an article that a customer would find helpful? Did you recently publish a case study that highlights your product's most successful features? Did you just release a new product or service that would complement what the customer is already using? If so, send them a message to tell them how these things can help them reach their goals. Staying customer focused is a simple yet effective way to show your customers that you always keep them in mind - even after their project has been completed.
Find ways to deliver results beyond the scope of your projects.
A quality customer experience starts with customer satisfaction. Complete the project to your customer's satisfaction and delight them in the process. Put simply, you need to do what you said you would do within the agreed-upon timeframe and cost. From there, you have the opportunity to provide a higher level of service. Consistent communication, timely updates, and friendly but professional service are just the beginning. When you over-deliver on your product or service and delight your customer throughout their entire journey, you boost the chance of them sharing their positive experience and referring your company to friends and family.
Customer Referral Program Ideas
When you take the time to build a referral program, you may consider automating all or part of the process. Using automation allows you to gain the benefits from your referral program without the need to put in any manual effort after each sale. A branded app by GTR will allow you to automate all or part of the referral process, saving you both time and money. Here are some additional customer referral program ideas:
1. Integrate Your Referral Program into Your Sales Process.
The most successful referral programs are those that are fully integrated into the sales process. When your sales reps present your referral program and ask for a referral, you want them to focus on your customer and their happiness first. They should explain the benefits your advocates receive by sending you referrals and the value they provide.
A long-term investment in your relationship with your customers with a referral program can yield powerful results for your business over time. For that to occur, you'll want to invest time into training your sales reps and integrating your referral program into their sales process. Here at GTR, we've seen that our most successful customers are those with sales teams who are aware of and engaged with their referral programs.
2. Offer Incentives to Your Advocates.
You should be providing a great customer experience, but sometimes that alone is still not enough to get consistent referrals. Incentivizing your customers to become advocates for a reward is the best solution. View your referral rewards like your marketing advertising dollars - an investment in your business.
Referral incentives can be cash rewards, gift cards, a discount on next month's invoice, or a donation to the charity of their choice. To start, you might send your referral incentive offer to a portion of your happiest customers and tell them the first 10 to respond with a referral will receive an additional reward. You may even want to offer special bonus referral rewards on holidays.
Read More: How to Build Your Customer Referral Incentive Program
3. Work with Partners? Give and Take.
Referrals are not limited to past or current customers either, partners can participate too. For example, you may have partnered with another company in the past that can send you work when a customer asks for someone in your niche. If you've ever had too much work, you could refer a potential customer that you can't serve in the timeframe needed to a fellow company. If you own a brick-and-mortar store and customers always compliment the design, you could refer them to the designer responsible.
When building partnerships that are also symbiotic relationships, it becomes natural to send each other referrals. Do you know anyone that could use the products or services that your customer provides? If so, refer them too!
4. Can't Get a Referral? Ask for a Testimonial.
Testimonials produce similar results to referrals because they are both based on your customer's own words. There is honesty and trust there. The benefits of generating referrals and highlighting testimonials include a shorter sales cycle, higher conversion rates, and a higher return on investment (ROI). Even if customers are not directly referring someone to you, their positive words about their experience with your company may resonate with their network and with your network too!
Read More: GTR Testimonials
5. Send Out a Survey as an Opening.
Identifying potential advocates can seem like a huge challenge, but using a Net Promoter Score® (NPS)* survey can help make the process a little easier. Using an NPS survey can help you pinpoint potential advocates (the group called NPS Promoters) and turn this customer feedback channel into a referral growth engine.
When to Promote Your Customer Referral Program
Every interaction counts.
You can certainly ask for customer referrals immediately after closing a deal, but it's not always recommended. Your goal should be to provide a quality experience every step of the way for your customers. Your customers are more likely to share the names of trusted colleagues with you once they know your company has done a great job, provided a quality experience, and can be trusted with their friends. The value you've provided them will enable them to tell their network about you, knowing their friends will also have a positive experience.
Short-Term Projects - Wait Until You've Shown Them a Quality Experience
When you have customers with short-term projects, we recommend waiting to ask for referrals until after you've gotten the final approval of the project from the customer. You want them to be satisfied after a job well done. But don't wait too long! You don't want them to forget about you and the awesome value your company provided. The key is to wait just long enough for your customers to have a positive experience with you and to see actual results.
Long-Term Projects - Thankful Reminders are the Way to Go
When it comes to long-term projects, you don't have to wait until the project is complete to ask for referrals. If your customer is excited about the start of their new project, thank them, tell them about your referral program, and make it easy for them to share that joy with others. Your own branded app by GTR takes care of simplifying the ask and increasing the incentive to refer your company automatically.
If your customer sends you positive feedback halfway through their project, thank them, and remind them how much you appreciate referrals. If your referral program includes rewards or other incentives (and it should), then be sure to remind them about your rewards and tell them where they can find all the details about your program. You want them to keep your company in mind if they know anyone that could use your services. And, of course, once you know you've completed a project to the customer's satisfaction and provided great service - it's time to ask for referrals.

How to Promote Your Customer Referral Program
Share on Social Media
Share your referral program on social media. According to AnnexCloud, 71% of consumers are more likely to make a purchase based on social media referrals. Using networks like Facebook, Instagram, Twitter, and YouTube can amplify your program's exposure and reach new potential advocates.
Read More: Free Contractor Social Media Course
Email Your Customers
Send an email announcement to your customers letting them know about the launch of your referral program and the incentives they can earn by referring your company. Then, you can include program highlights in your company newsletter or you can send email reminders about the program at regular intervals. Another easy add is your referral program link to your company email signatures. Done once, but it will be seen many times over.

Create a Video & Share it
Making videos is a very powerful way to promote your referral program and luckily video creation is not as difficult as it used to be. With free and easy-to-use platforms like Animoto, creating a promotional video has been simplified and there's no need to even be on camera if prefer not to. You can make a quick video that explains your referral program and then you can simply publish it on YouTube. If you share the video on social media as well, you can further increase the program's exposure.
In the end… Just Ask!
Do you give out 100 business cards a month? Do you share your referral page with your customers? Do you send emails asking for referrals? This is where you need to get creative! While using any of these ideas is better than nothing, using technology to your advantage can be a game-changer. There is one common denominator between all of your customers - they have a cell phone! And, they spend a lot of time using it. According to a ComScore study, adults spend at least 2 hours a day on their phones, 86% of that time on apps.
The most effective marketing strategy is to combine a single company tool with a handful of features, together with your referral program. For example, your company can elevate your entire customer experience and automate your referral program with your own branded app. Your app will allow you to upload documents related to your customer's project (i.e. contract, warranty, guide, etc), send updates about their project, message them with offers, and allow them to refer others to you. Our simple but powerful tool will delight your customers at every stage of their journey while automating your entire referral program in the process. Book a demo today below!

Additional Resources:
3 Referral Marketing Strategies to Earn You More Customers by WordStream
Grow your Company's Sales by $$$% with Referral Marketing by Moosend
* NPS is a customer loyalty metric utilized across multiple industries to measure how happy a customer is with your product or service. It is determined by sending out a single-question survey to your customers that ask: How likely is it that you would recommend our company/product/service to a friend or colleague? Respondents are asked to score their answers based on a 1-10 scale. Responses of 7 or 8 are labeled as "Passive," and scores of 0 to 6 are considered "Detractors." If a customer responds with a score of 9-10, they're labeled "Promoters" of your business. This group is most likely to provide referrals.