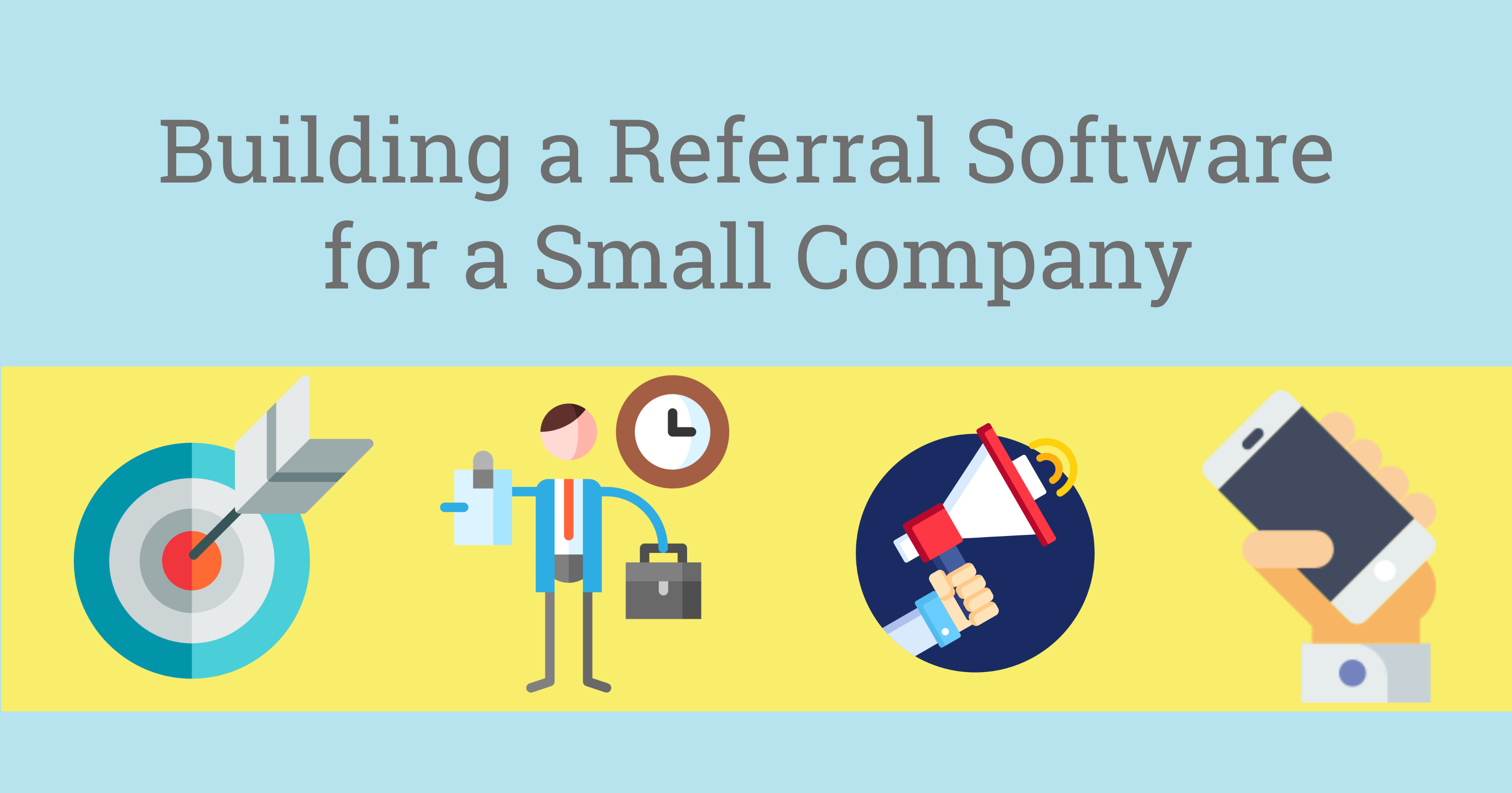 As a small business owner, we know you are busy wearing many hats and putting all your efforts to make it work: from sales to customer services, adding marketing and office duties too, keep track of everything is difficult, and you probably don't have too much time to think about how you can get new customers and expand your business: that's why referrals are so important for your business!
With referrals you can transfer part of your marketing efforts to your own customers: we all know nothing works best for boosting a business than happy customer's referral. That's because people trust people and recommendations are behind up to 50% of purchase decisions. Read more at "10 Stats About Referrals You Should Know."
With a referral program implemented, you focus on providing your customers with the best service/product and let them do the rest. But as a small company, you have barriers that a referral program should overcome to be successful.
It needs to be easy to implement
A small business owner has a tight agenda and can't spend a whole day attending to training, taking long calls or reading a 40 pages agreement. That's why when choosing a referral program, you must choose the one that's almost self-implemented and with customer service you can count on anytime, to help you solve problems you don't have time to deal with.
It needs to be easy to use
A successful referral program makes it easy for customers to use: people hear about it and with 3 steps they can refer someone! When selecting a referral program, you need to choose the easiest one because you won't have time to explain how it's done to every person you talk. A downloadable app can fit perfectly because it's done in 3 easy steps: 1. Download the App... 2. Sig up... 3. Submit Referrals! (Read more: "Building a Successful Mobile App for Your Referral Program.")
You can even use your prospects as a lead source, not only customers. If a prospect can't close a deal for any reason but liked your company, he can also refer you to his friends and family and be rewarded for that.
And for those people who are not willing to download an application or who are more desktop users, you can offer a webpage embedded in your website with the same functionality of the app.
It needs to be easy to track
To save your time, you need to track your referrals since the beginning and respond to them within the shortest amount of time. When you concentrate referrals in one platform, you can easily see the status of each name and quickly work to close a deal. You can also communicate with those prospects in a regular base through messages and emails, to make your brand their top of mind.
It needs to have a fair price
When it comes to startups, one-man business or small companies, it's hard to invest when you are still working to get the return of your initial investment. We get it! That's why your investment in a referral program needs to be proportional to the size and stage of your company. A referral program that is paid based on the number of users can solve this problem. Once you grow and add people to your team, you can expand your plan.
At GTR, we can help you set up your referral program with an easy and effective referral software. We combine an integrated dashboard that manages your leads and communications, with an engaging, branded mobile app that makes it easier for your customers to actively refer you, and be rewarded quickly for their effort.
If you want to learn more about how a referral software can increase your sales, subscribe to our blog and schedule a quick demo today and we will show you!